'Goblin' Actor Gong Yoo Reveals Discomfort In Using Social Media, Talks Lee Dong Wook Friendship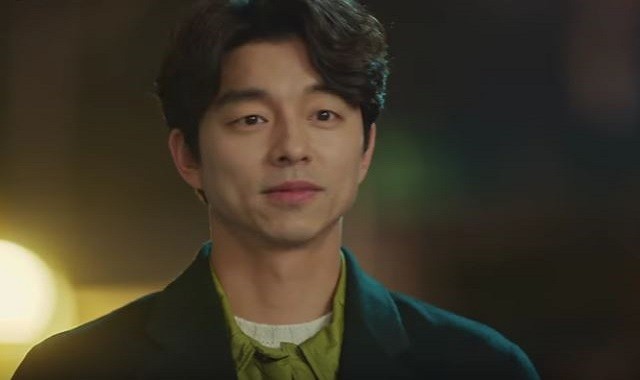 Gong Yoo delighted avid fans when he gave candid responses during a recent Taiwanese press event. The actor even talked about his former "Goblin" co-star Lee Dong Wook and explained why he does not have a social media account.
The "Train to Busan" actor recently traveled to Taiwan to meet his fans in a special meet-and-greet event. Prior the fan meeting, Gong Yoo held a press conference where he answered several fan questions, one of which was the reason why he refrained from using social media to connect with his avid followers.
Gong Yoo highlighted how social media accounts can sometimes depict an incorrect version of a person's life. The "Goblin" star explained that he felt uncomfortable in potentially sharing pictures or information that might be repackaged to convey a different story, Xports News quoted the actor as saying. He also commented that not all social media users or fans may agree with his opinion but it was one of the reasons why decided to forego opening his own online account.
Moreover, Gong Yoo revealed that he does not enjoy selfie pictures or taking photographs of the places that he traveled to. Getting to appreciate the various sights and interesting experiences with his own senses is more enjoyable than taking pictures, according to the "Goblin" star.
Meanwhile, the actor also talked about his "Goblin" co-star during the said press event. Gong Yoo gushed over Lee Dong Wook whom he described as an "amazing man," All Kpop reported. He recounted their mandatory military days and how the "My Girl" star was an upstanding man even then.
Lee Dong Wook even became a better person now as compared to the man that Gong Yoo met years ago, according to the "Coffee Prince" actor. He also complimented his former co-star, as well as other "Goblin" cast members, for being "considerate" colleagues that contributed to the success of the said tvN fantasy series.
Gong Yoo and Lee Dong Wook's "Goblin" aired from early December 2016 until late January on tvN. Watch one of the two actors' memorable scenes below:
© 2020 Korea Portal, All rights reserved. Do not reproduce without permission.