'Mass Effect Andromeda' Update: New Disappointing Multiplayer APEX Mission, BioWare Promised Improvements With Single Patches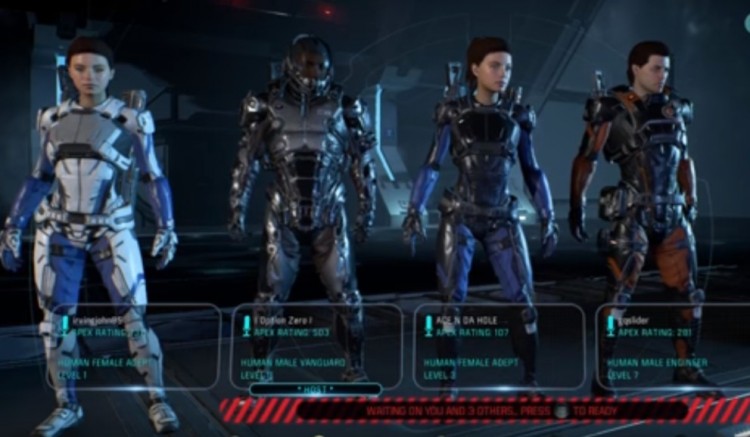 BioWare just updated "Mass Effect Andromeda" with a new multiplayer APEX mission. The recent DLC only include multiplayer gameplay which is the reason the fans are very much disappointed with the latest update. The Mass Effect Andromeda fans even shared their disappointed feedback to the company in their tweet.
Recently, the developers BioWare has revealed a new "Mass Effect Andromeda" DLC for Xbox, PS and PC gamers. The recent update includes multiplayer mission called as APEX 05: Archon's Remnant Fortress. Right now the mission is only available for multiplayer mode and the developers didn't reveal any update for the single player mode.
Although the "Mass Effect Andromeda" players are excited about the latest DLC, some of them are also disappointed as they will not be able to play the game solo. The players need to access cave system in the game to find out what Archon has discovered with respect to the research of the Remnant. And when the players arrived in the cave system, there will be a mess and battles that will release numerous bots in the cave and everywhere in the gameplay.
As reported by Express, it appears that the Pathfinder will be sent on a new mission to find a missing Ark, thought to be carrying quarians, drell and hanar. A transmission from the missing ARK is found at the end of the game, warning its Milky Way allies to stay away.
The "Mass Effect Andromeda" players are disappointed with the update and they provided their devastated feedback to the developers. One of the players even commented that he/she was heartbroken with the latest update. Indeed the developers consoled their feelings through a positive and overwhelming reply.
BioWare convinced the heartbroken players with their tweet which reads that "working on the next one as we speak. Saltiness will neither rush nor slow progress." The tweet is enough for the disappointed fans to wipe off their tears and to expect an early delivery of the next update with single patches of "Mass Effect Andromede."
© 2023 Korea Portal, All rights reserved. Do not reproduce without permission.