Ford Mustang Is Now Recognized As Best-Selling Sports Car In The World
by
Alpha
/ Apr 28, 2017 08:57 PM EDT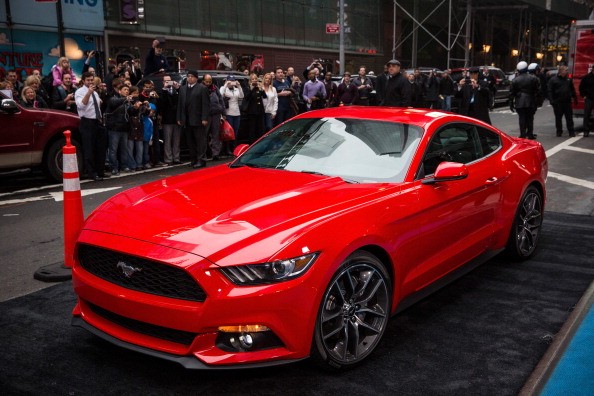 Ford Mustang has made a big way since Ford launched it as a 1964.5 model. It's gained momentum of a good car, but now Ford Mustang essentially the best-selling sports car in the world, according to Ford's analysis of IHS Markit global registration data.
In 2016, Ford sold more than 150,000 Mustangs across many different cities globally from China to Ireland and in other international marketplaces. True, that it has the benefit over some of its pony car competition. As a global brand, Ford's massive presence allows it to sell the Mustang in a vast variety of markets, a target of places that other manufacturers may not offer vehicles for sale. Cnet reported.
As it went on for sale in China in 2015, rapidly it received recognition as The Middle Kingdom's best-selling sports car. Inclusively, sales are up 74 percent from 2015 to 2016. The current Mustang has the benefit of healthy sales in the U.S as it sold more than 100,000 vehicles in the U.S alone in 2015 and 2016. So far, in 2017, U.S Mustang sold over 22,000 units.
"The legacy of Mustang continues to grow, and in places, it never reached before," Mark Schaller, Ford Mustang marketing manager says.
This is exactly what former Ford CEO Alan Mulally had a plan at the time of announcing plans in 2012 to eventually sell the Mustang in Europe and elsewhere around the world. By 2015, Ford started shipping the pony car overseas, and since then, the international sales have been a primary reason for the growth of the car. CNBC reported.
The Mustang is far from achieving the record annual sales it achieved back in the '60s. The best year ever for Mustang sales was 1966, wherein Ford sold 607,000. There are now 140 markets where the car is ready for sale.
© 2019 Korea Portal, All rights reserved. Do not reproduce without permission.