Lee Min-ho, Suzy Bae Split: Park Shin Hye's Pal Cancels Military Enlistment For 'Big' Actress? 'City Hunter' Star, Girlfriend Having Baby? [RUMORS]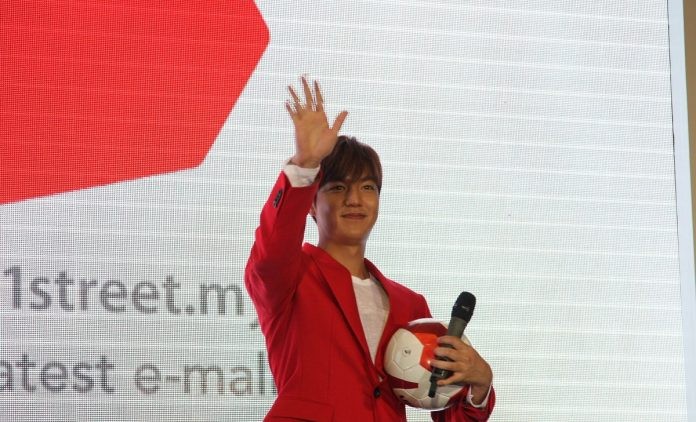 The military enlistment of Lee Min-ho has been the talk of the town following the announcements of its confirmed start date. Now, new reports are claiming that the "Legend of the Blue Sea" would appeal to cancel his incoming military service for Suzy Bae.
KPopHerald shared that Lee Min-ho is not happy about his upcoming military service. According to the news outlet, the boyfriend of Suzy Bae thought that he would be excited for this incoming responsibility but he now feels otherwise.
"I thought I would be all cool, all indifferent, but I feel sad." Lee Min-ho said in an interview with a local fashion magazine. "I think it is more about my passing 20s rather than about enlistment itself. I feel sad about becoming 30s and getting old," the boyfriend of Suzy Bae added on.
Lee Min-ho also defended that he does not regret getting a late enlistment. According to the latest beau of Suzy Bae, we will not be able to get the lead role in "Boys over Flowers" if he decided to start his military service in his early 20s. The "City Hunter" actor added that he was grateful to have been able to get several project offers both local and overseas, which undeniably made him a big star today.
Meanwhile, there have been rumors claiming that Lee Min-ho and Suzy Bae have been engaged already before "The Heirs" actor's imminent military service. As a matter of fact, Poor Primadonna has previously shared that the couple is already planning for a wedding.
Lee Min-ho has been very vocal that he is contented and grateful on his relationship with Suzy Bae. The former leading man of Park Shin Hye has even revealed that he wants to treat his future wife like a best friend.
Aside from that, there have been reports claiming that Lee Min-ho and Suzy Bae are also expecting their first baby together; however, this remains unconfirmed until now. Stay tuned to Korea Portal for the latest news and updates about Lee Min-ho and Suzy Bae.
© 2023 Korea Portal, All rights reserved. Do not reproduce without permission.