AMD Ryzen 5 Performance: Extended Frequency Range, Precision Boost, Neural Net Branch Prediction For Discounted Price Via Jet.Com; Code Here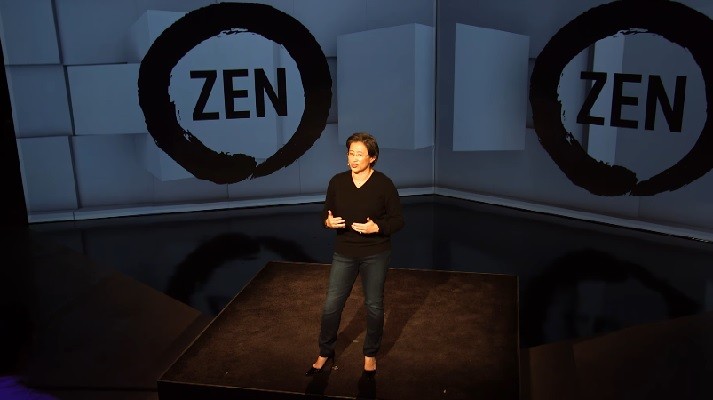 AMD Ryzen 5 CPU is a mid-end chip at an affordable price for gamers and moderate to heavy desktop users. This new product line was officially released a week ago and has been getting positive reviews since.
AMD Ryzen 5 Comes With More Cores And Threads
The AMD Ryzen 5 series begins starts with the Ryzen 5 1400 CPU that comes with 4 cores and 8 threads, which is available at around $169. Reports suggest that the product goes up to the highest variant of Ryzen 5 1600X that comes with 6 cores and 12 threads, which is priced at $249.
Similar to the other Ryzen 7 products, the AMD Ryzen 5 chips provide the same advanced features like Extended Frequency Range, Precision Boost, Neural Net Branch Prediction and Simultaneous multi-threading. In addition to this, the new chips are also reported to overclock easily with the right setup.
AMD Ryzen 5 users, meantime, may also physically increase the clock speeds of the CPUs in order to get a better performance, not to mention the XFR that automatically extends the standard boost beyond the mentioned rating. Incidentally, increasing the clock speeds would need a better cooling solution, which AMD is now supplying through the newly released Wraith Stealth and Wraith Spire coolers, Investor Place reported.
AMD Ryzen 5 1600 CPU Is Available At Jet.Com For $188
AMD Ryzen 5 1600 CPU is currently being offered at Walmart-owned Jet.com for only $188 through promo code SPRING15. According to reports, the online store often gives a promo code that brings 15 percent or up to $30 discount for new members. This code can be used up to three times until Aug. 1, 2017.
Currently, AMD Ryzen 5 1600 CPU is listed at $224.07, and with discount incentives available, the customers could get as much price down of up to $218.26 if they opt out of free returns and purchase by debit card. Meanwhile, the coupon code stacks on top of the incentives, PC Gamer reported. Check out AMD Ryzen 5 Review here:
© 2023 Korea Portal, All rights reserved. Do not reproduce without permission.