Nintendo Switch Stock Update: GameStop Offers A Big New Expensive Bundle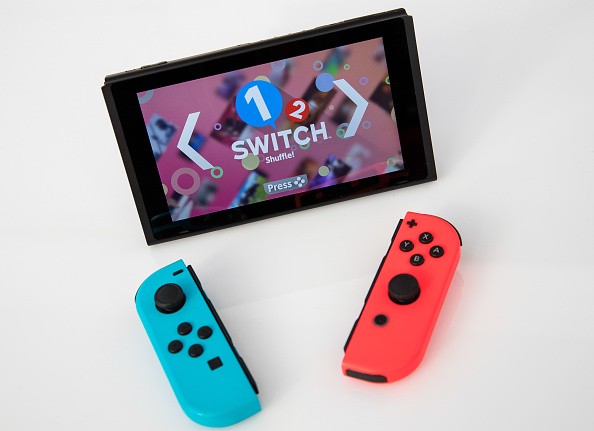 Nintendo Switch stock is back at your favorite gaming store. GameStop is offering a big, new and expensive bundle of the gaming console that has a lot more to play. The recently launched Nintendo Switch is the best selling consoles of all time.
The GameStop is offering a big and expensive bundle of Nintendo Switch for $500 which includes a neon or gray gaming consoles with physical copies of "The Legend of Zelda: Breath of the Wild" and "Mario Kart 8 Deluxe." This great deal also includes a 128GB of microSD card with an adapter that will provide enough space for the players to access their games. Although the players have to shed $60 extra for the microSD card, but overall it is an attractive deal for Nintendo Switch buyers.
The buyers need to visit GameStop website to pre-order their gaming consoles and the console will be shipped on May 5. Paying $500 for such big bundle is a great deal for the Nintendo Switch buyers, as they can get their favorite gaming consoles, as well as can get two of their favorite games. Although Nintendo Switch stock is very much fluctuating, the company has doubled the production of its latest gaming console.
According to the NPD reports, Nintendo has sold 31,000 units which are far more than the Game Boy Advance during the launch period. Nintendo Switch is now not only the best selling consoles but one of the biggest selling consoles of all time. And this is also Nintendo's biggest hardware launch of all time.
The NPD analyst Sam Naji stated that March 2017 will go down in history books as the month Nintendo broke all records. Nintendo Switch has offered the biggest hardware launch for Nintendo and the second biggest for any video game platform since 1995. The analyst further added that in the month of March, the Japanese tech giant has sold more than 31K units than the Game Boy Advance which was released in June 2001.
© 2023 Korea Portal, All rights reserved. Do not reproduce without permission.