Mergers And Acquisitions In South Korea Hit Record High At 885 Deals This Year, According To Financial Software Company Dealogic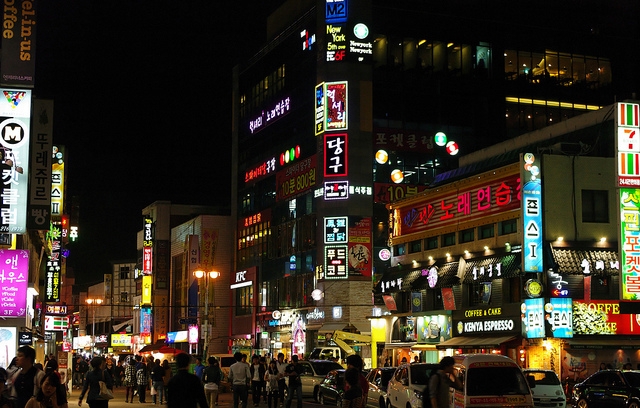 An international financial software company reveals that the mergers and acquisitions activity in South Korea has reached a new record, surpassing the figure set last year, Financial Times reported on Sunday.
Dealogic discloses that South Korean dealmaking hit record high at 885 deals this year up to date. The software company adds that the latest figures are worth $84.3 billion, exceeding the $84-billion worth of deals in 2014.
Reports also reveal that the biggest agreement, so far for this year, is MBK Partners' acquisition of Tesco's South Korean Homeplus unit by $6.1 billion.
In addition, 90 percent of the total value of M&A activity in South Korea is linked to domestic deals. Further reports state that most of these domestic deals are mostly driven by family-run chaebol businesses.
"We've seen high deal volume this year as many chaebol groups work to sell their non-core assets as part of a larger generational shift in management," says David Chung, co-head of investment banking at Korea's Goldman Sachs. "They are also narrowing and concentrating their focus on core businesses in the face of toughening economic conditions."
Meanwhile, South Korea's growth is expected to be at 2.7 percent this year. Early this month, the International Monetary Fund cut the forecast of the country's growth from 3.1 percent to 2.7 percent, as per Yonhap News Agency on Oct. 6.
On the same month, the Bank of Korea (BOK) cut its forecast from 2.8 percent to 2.7 percent for South Korea's economy growth this year.
Korea Herald noted on Oct. 15 that an official from the central bank says the main reasons for the cut in the growth forecast are the reduced domestic consumption and the slow exports during the second quarter of the current year.
"The local economy is expected to continue its recovery phase, centered around domestic consumption," BOK Gov. Lee Ju Yeol says during a press conference. "However, uncertainties surrounding the path to recovery remain high."
The central bank adds that the slow economic growth of China has severely affected South Korea's exports.
"Domestic consumption is showing signs of improvement, breaking away from the outbreak of Middle East Respiratory Syndrome, but the upward trend still remains weak due to sluggish exports caused by slowing global demands," the BOK reveals during a statement.
© 2020 Korea Portal, All rights reserved. Do not reproduce without permission.