BIG BANG Celebrates 10th Anniversary By Starring In Youtube Reality Show 'Run BIG BANG Scout'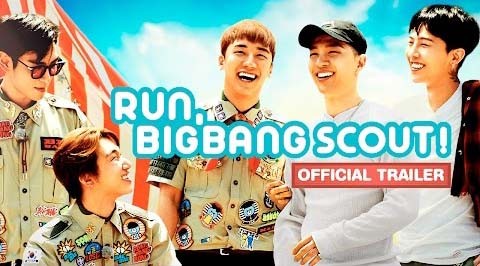 BIG BANG fans are in for a surprise as G-Dragon, Taeyang, T.O.P., Daesung and Seungri are set to start in the ultimate reality show that will show their VIPs their true personalities. Youtube RED Originals is expected to release the first episode of "Run BIG BANG Scout" starting April 26 via paid subscription.
Based on a report by All Kpop, BIG BANG shot the reality show before T.O.P. enlisted for mandatory military service in February. Run BIG BANG Scout is intended as BIG BANG's gift to its legion of VIPs as they celebrate their 10th anniversary.
According to Run BIG BANG Scout's description, the concept of the reality show will have the boys hanging out on a camping adventure where they will interact as they normally do and show their fans how they are really like. T.O.P. fails at barbecue, Daesung and Taeyang who are always laughing, G-Dragon teasing Seungri and Seungri, being Seungri, exposing his hyung's secrets and being funny.
G-Dragon, in one of the segments, said that it was the ultimate BIG BANG show. Run BIG BANG Scout will not only feature BIG BANG looking cute in Boy Scout costumes but will also showcase their rapport as brothers who have been together for the past decade or more.
"Run BIG BANG Scout" is set to air its first episode on April 26 PST and April 27 KST. Fresh episodes are expected to air every Wednesday night at 8 am PST and Thursday midnight KST.
In March, BIG BANG also released its 2017 Welcoming Collection which featured interviews with the boys as they were on their MADE world tour. It was expected to be the last time that fans would see G-Dragon, Taeyang, T.O.P., Daesung and Seungri together before the boys enlisted in the military. After T.O.P's enlistment, G-Dragon and Taeyang are expected to follow this year while Daesung and Seungri will also be required to do two-year mandatory service, Kpopstarz reported.
© 2018 Korea Portal, All rights reserved. Do not reproduce without permission.