'The X-Files' Season 11: What Will You Expect On The Shows 2017-18 Revival
by
Rose
/ Apr 21, 2017 05:21 AM EDT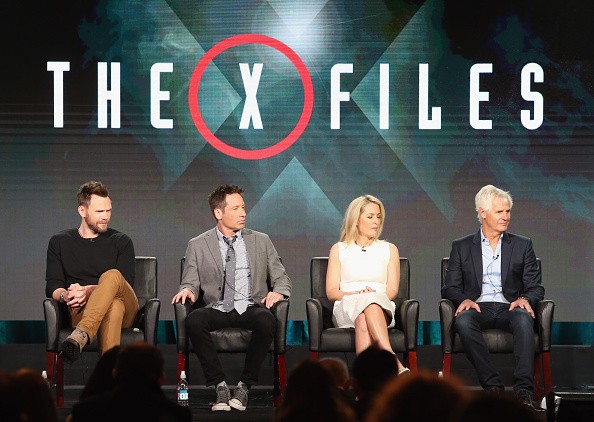 "The X-Files" Season 11 will soon land again on the small screens. Relatively, FOX just announced that the series will be back this 2017 with all new-10 episodes. Gillian Anderson and David Duchovny will be heading the cast of the show's revival.
According to USA Today, the 1990's original science fiction TV series will bring back on board Chris Cater. The new "X-Files" Season 11 will supposedly be the second edition of its revival with its original creator. Its production is now set to all begin this Summer.
"Iconic characters, rich storytelling, bold creators - these are the hallmarks of great TV shows. And they are some of the reasons why The X-Files has had such a profound impact on millions of fans worldwide, " Fox Broadcasting president Dave Madden said about his decision to bring back "The X-Files" Season 11. "Chris's creativity, along with the brilliant work of David and Gillian, continue to propel this pop culture phenomenon," he continued.
The announced comeback of "The X-Files" Season 11 will supposedly follow again the Duchovny and Anderson as Fox Mulder and Dana Scully. The two were FBI Agents in the past that investigate "unexplained and often paranormal cases."
In another report by Deadline, the new "The X-Files" is noted to be the eleventh season now of the show. Its other details such as the release date and more are also tackled.
The "The X-Files" Season 11 will accordingly air this year or early next year. At the moment, the production isn't starting yet. While there also no official news yet whether the other characters like Walter Skinner, William B. Davis, Agent Einstein, Agent Miller and more will be back with it.
Furthermore, the fans of "The X-Files" Season 11 are hoping that the new episodes will finally answer the cliff hanger it left beforehand. Now, Scully and Mulder might found out already where really did William go and more.
© 2018 Korea Portal, All rights reserved. Do not reproduce without permission.