Lee Bo Young's Drama 'Whisper' Posts Impressive Viewership Shares, Claims Top Spot In TV Rating Race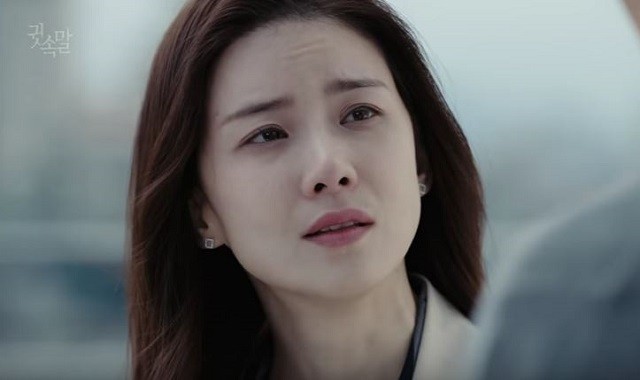 "Whisper" retained its lead in the TV rating race among Monday-Tuesday primetime South Korean dramas. The recent episode of Lee Bo Young's suspense series even posted its highest viewership shares to-date, besting competitor dramas "Rebel: Thief Who Stole the People" and "Perfect Wife."
After a four-week broadcast, "Whisper" continued to register strong TV ratings with viewership shares at its highest level. The recent episode of Lee Bo Young's SBS series posted nationwide ratings of 16 percent, according to Nielsen Korea, as cited by Soompi.
Aired on April 18, "Whisper" episode 8 also reached viewership shares of 16.9 percent across the Seoul metropolitan area. The said TV ratings represented an increase of 1.1 percentage points nationwide and 1.4 percentage points in Seoul.
Moreover, the SBS drama's high viewership shares marked the third consecutive week that "Whisper" bested competitor primetime series such as the MBC drama "Rebel: Thief Who Stole the People" and the KBS series "Perfect Wife." Landing at second and third spots in the weekly TV rating race, respectively, the MBC historical drama's recent episode registered nationwide ratings of 13.3 percent while the KBS melodrama reached 5.7 percent.
In other news, Lee Bo Young's suspense series might be getting an episode extension. A source from SBS told Korean news outlet Xports News that the potential addition of a "Whisper" episode 17 is currently under discussion.
"Whisper" was set to end after a 16-episode run but showrunners are considering to add one episode to its broadcast schedule. Given the preemption of the SBS drama's upcoming episode 14 due to the said network's special coverage of South Korea's presidential election on May 9, the one episode extension will help to fill in the missed broadcast run in SBS' Monday-Tuesday primetime schedule.
"Whisper" episode 9 will be released on April 24 on SBS. Watch one of the emotional scenes from episode 6 below:
© 2018 Korea Portal, All rights reserved. Do not reproduce without permission.