'Prison Break' Season 5 Spoilers: ISIL Boss Abu Ramal's Friendship With Michael To Cause Whip To Doubt His Loyalty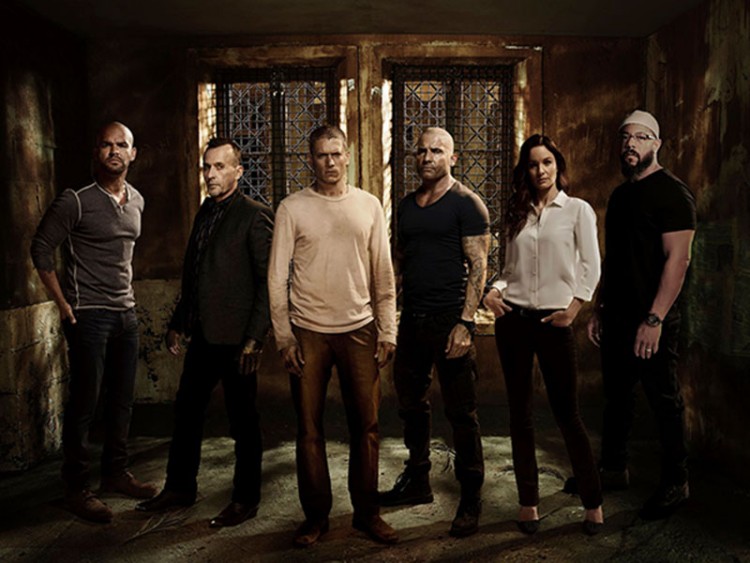 "Prison Break" Season 5 will become even more complicated with the introduction of ISIL leader Abu Ramal into the picture. Actor Augustus Prew said that the ISIL boss' closeness with Michael Scofield will cause his allies to doubt where his loyalties truly lie.
According to a TVLine interview with Augustus Prew, who plays Whip in the series, he said that one of those who will start to doubt Michael will be Whip as he senses a different relationship between Abu Ramal and Michael. Prew said that Whip, who has never understood how it was to become anyone's family, would not get the sense of brotherhood that Michael shares with the terrorist leader.
"Without giving too much away about Michael and Whip's relationship, you find out that they have been doing this for a long time now, and they have become each other's family," the "Prison Break" actor said. And now Whip is having to figure out whether Michael has turned, or whether the government turned on them. He just doesn't know who to trust."
Prew said that making this dynamic more interesting is that even the Prison Break audience will feel like Whip. Michael's experiences in the past four years will play heavily into what he has become and many people would not understand that, especially Whip who only understands prison.
"Prison Break" actor Prew also said that audience should watch out the exciting execution of the escape plan since a ton of things could go wrong at any moment. He teased that Whip also has a real name which will be revealed but not yet for now.
Meanwhile, Heavy has released several photos from next week's episode of "Prison Break" which shows the trio of Michael, Whip and Ramal being chased by unidentified elements. One photo also shows Michael being contemplative and one depicting Lincoln receiving bad news from C-Note about how ISIL is taking neighborhoods by the hour.
"Prison Break" Season 5 Episode 4 will air on April 25 on Fox. The episode is entitled "The Prisoners' Dilemma."
© 2018 Korea Portal, All rights reserved. Do not reproduce without permission.