'My Secret Romance' Episode 3 Spoilers, Where To Watch Online: Jin Wook Confronts Yoo Mi About Their One-Night Stand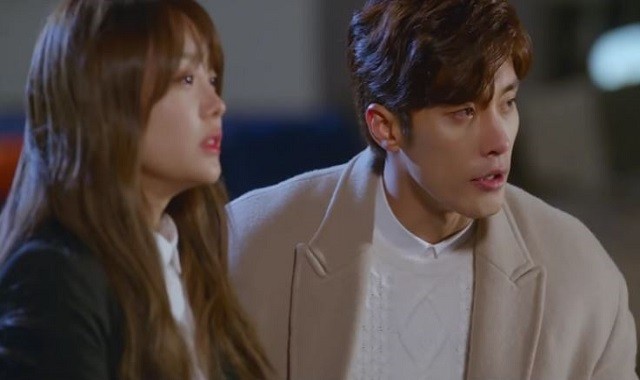 Pent-up feelings over a romantic night that happened three years back will impact beloved characters in the upcoming "My Secret Romance" episode 3. Latest spoiler news teased of a confrontation between Jin Wook (Sung Hoon) and Yoo Mi (Song Ji Eun) as they rehash the events following their one-night stand.
"My Secret Romance" episode 3 will continue Yoo Mi's torturous work life as she tries to cater to the needs of a very picky CEO namely Jin Wook. Given the said nutritionist's discovery that her demanding client is none other than her one-time lover, Yoo Mi's days at Jin Wook's company will become more difficult.
With Jin Wook adamant to take revenge on Yoo Mi for leaving him alone after their beach tryst, the demanding CEO will openly torment his former lover at work in "My Secret Romance" episode 3. Given the degrading experience that he endured after several elder women found him at the beach and claimed that Yoo Mi left him since he had questionable bedroom skills, the insulting scenario will fuel Jin Wook's rage to teach Yoo Mi a lesson.
Avid viewers of the OCN romantic series can also expect to see the one-time lovers talking about their beach affair. The teaser clip for "My Secret Romance" episode 3 featured Jin Wook asking Yoo Mi why she suddenly disappeared after their one-night stand.
Moreover, it appears that Yoo Mi might share some of the details of her secret tryst with her friend and former crush Hyun Tae (Kim Jae Young). Watch "My Secret Romance" episode 3 online on Drama Fever, here.
In other news, the "My Secret Romance" showrunner recently talked about the OCN drama's romantic scenes. In a press event, Kang Cheol Woo commented on how the drama will focus on the growing romance between Jin Wook and Yoo Mi, as well as the said drama couple's amazing chemistry, Korea Herald quoted the filmmaker as saying.
Meanwhile, the first song from the soundtrack of "My Secret Romance" was sung by the drama's lead actress Secret girl group member Song Ji Eun. Titled "Same," the track is also a collaborative piece between lead actor Sung Hoon and the said Kpop idol, All Kpop reported.
"My Secret Romance" airs every Monday and Tuesday on OCN. Watch a teaser clip below:
© 2018 Korea Portal, All rights reserved. Do not reproduce without permission.