'My Sassy Girl' Reboot With Joo Won and Oh Yeon Seo: Everything We Know So Far
by
Rose
/ Apr 20, 2017 04:16 AM EDT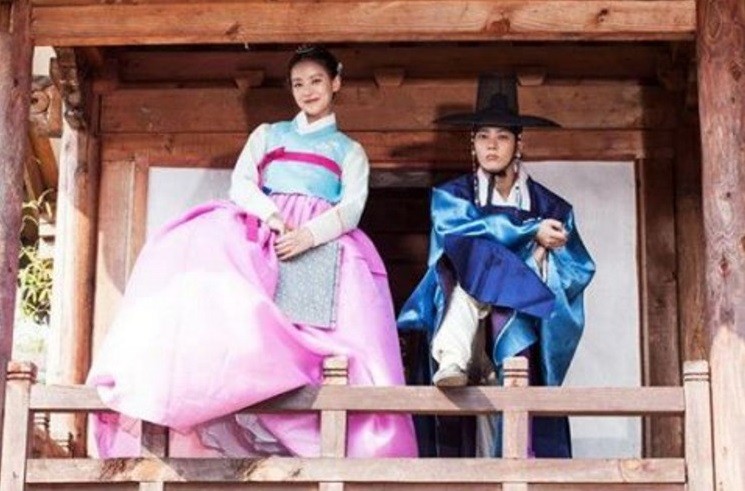 The highly-anticipated comeback of "My Sassy Girl" is now all set! Just recently Joo Won and Oh Yeon So's teaser poster was dropped along with the other news about the TV series. Check all the juiciest details about the shows' reboot.
According to Drama Beans, the teaser poster of "My Sassy Girl" shows Joo Won and Oh Yeon So shows them looking at something. The two's face is comically expressing an awe about something. Though, it's not the only thing that highly grabs attention but also the statement was written on it.
"Some man and some woman who will change the romance game in Hanyang are here!" This is the written note beside the actors' photo on "My Sassy Girl" teaser. The interesting pun actually introduces Joo Won and Oh Yeon So's character---" haveGyun-woo, the man with the best specs in Joseon!" and "A bright, sassy woman who is the headache of the royal palace!"
At this moment, the poster helped gathered lots of attention from the people. "My Sassy Girl" is now one of the most talked about upcoming series this month. To take note, this is the remake of Cha Tae-Hyun and Jeon Ji-Hyun's massively successful drama.
As stated by Allkpop, the new "My Sassy Girl" will feature a love story between Joo Won and Oh Yeon So set in the past. The two will make a new name for the series while still retaining its "comical and lovable" story.
The story will revolve with Gyun-woo (Joo Won) who is a tutor to the crown prince. He will encounter the bright and funny princess Hye Myung (Oh Yeon So) while on it. Then, the disastrous but exciting love affair of "My Sassy Girl" story will begin.
Meanwhile, "My Sassy Girl" will premiere this coming May after "Whisper." Alongside Joo Won and Oh Yeon So will be CNBLUE's Jungshin and actress Kim Yoon Hye.
© 2018 Korea Portal, All rights reserved. Do not reproduce without permission.