"All malicious comments and replies will be blocked": JYJ Yoochun's Hwang Hana Instagram Return
by
Rose
/ Apr 20, 2017 01:05 AM EDT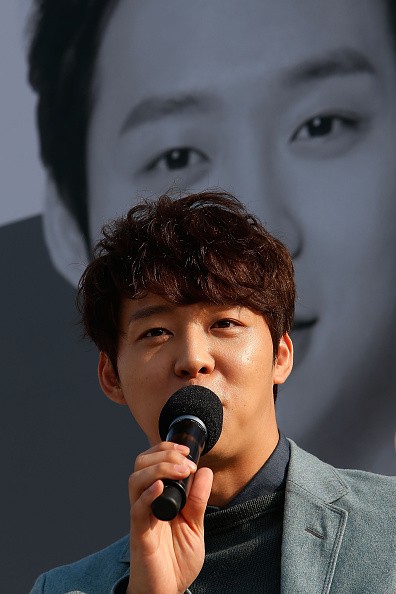 C-Jes Entertainment finally confirmed JYJ's Park Yoochun wedding rumors last week. In essence, the idol's wife-to-be Hwang Hana has received lots of negative comments on her Instagram account after the news broke out. This prompted her to stop all her social media activities until recently.
According to Allkpop, Yoochun's fiancee is back again with a new username and profile photo in Instagram. Hwang Hana has "lovelovelove0225" now as her latest name. She also changed her photo to Mickey and Minnie Mouse hugging each other. There are even freshly posted photos of her latest activities.
"All malicious comments and replies will be blocked, apologies in advance. I ask for your courtesy, please. Thank you." This is presently the strong reminder Hwang Hana left for those who might come across her Instagram account. She's finally drawing the line to those who hate her. Seemingly, Yoochun's bride is now ready to leave all negative vibes with her new found fame.
To take note, Hwang Hana massively received the backlash of the Yoochun's marriage news. The actor's fans threatened the power blogger with malicious words and comments that affected her largely. This likewise ignited after her contradicting post about her true relationship with the former JYJ member.
ASZ News additionally reported further the latest updates regarding Park Yoochun and Hwang Hana's soon wedding. Supposedly, the date and place of the celebration are already confirmed.
Yoochun and Hwang Hana will get married on September 10 at Shila Hotel in Seoul. The date was actually rumored already since last week. For the place, C-Jes Entertainment only referred to as a "hotel" without actually pointing out where will it be.
Meanwhile, Yoochun himself hasn't spoken anything about his upcoming tying of knot with Hwang Hana. His fans are all clamoring for his military discharge this August for him to clarify everything about it.
© 2018 Korea Portal, All rights reserved. Do not reproduce without permission.