NES Classic Edition Price Reaches Record High Of $400, Just Like Nintendo Switch; Production In Europe Now Suspended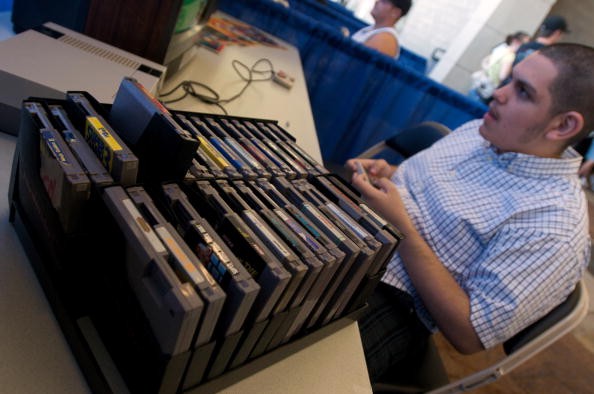 NES Classic Edition's price skyrocketed to record highs when news of Nintendo discontinuing the production of the plug-and-play system broke recently. This, apparently, surprised the gaming community.
NES Classic Edition Is Sold As Much As $400 In Several Online Retailers. According to reports, the average price for NES Classic Edition reached an astounding $352.20 in April. The data clearly indicates a sharp contrast against last month's figures when the sought after console only averaged $143.73 in some online retailers.
Moreover, the NES Classic Edition was also reportedly sold for $400, which is almost the retail value of Nintendo Switch. To compare, NES Classic Edition is sold within the range of $330 to $400 while the Switch is retailed for $430.
NES Classic Edition, meantime, is rumored to make a comeback during the holiday season. Based on reports, Nintendo could have stopped the production to regroup and restock for the coming season.
In addition to a likely holiday return, the NES Classic Edition is also expected to bog down the production lines of Nintendo. Given such, the system may have been too tiring to maintain, despite its success.
Meanwhile, there are also speculations that Nintendo is concerned with the possibility that the NES Classic Edition may take the spotlight of the new feature Switch Virtual Console. Rumors claim that the company may have stopped the production to force gamers to turn to the Hybrid Switch Console, Extreme Tech reported.
NES Classic Edition Production Is Suspended In Europe. NES Classic Edition production in the US and Australia have earlier been suspended as announced by Nintendo. Now, reports suggest that Europe will no longer see the console being stocked in the coming days.
In a statement issued by Nintendo, the company confirms that NES Classic Edition will no longer be manufactured, and that update will be posted on their official website when production resumes in the future, My Nintendo News reported. Check out NES Classic Edition Features Trailer here:
© 2023 Korea Portal, All rights reserved. Do not reproduce without permission.