iPad Pro Mini Beats Bigger Apple Tablets; iPad Pro 2 NVIDIA Volta Replaces Hybrid Laptops Surface Book, XPS 13, Lenovo Yoga?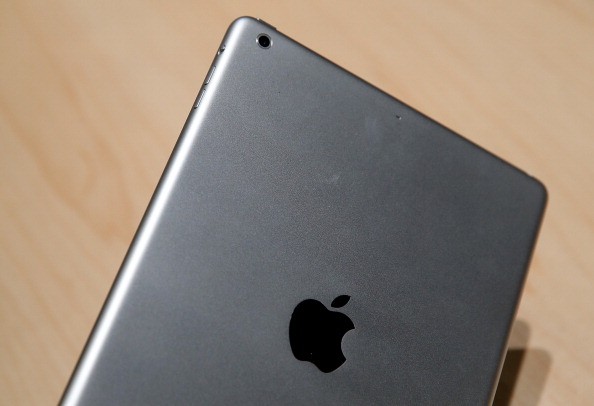 iPad Pro Mini is believed to be refurbished and may likely have a new name. While sufficient details have been lacking about the device, reports suggest that it may have an update soon.
iPad Pro Mini Comes With Performance Features Similar To Apple's Bigger Tablets. The rumored iPad Pro Mini is expected to have an A10X chip, which is similar to the other bigger members of Apple's tablet family. Reports also suggest that it will feature a True Tone Retina display, including a quad microphone for an excellent audio experience.
However, it is unclear if the iPad Pro Mini will have its own stylus as well. Incidentally, all Apple Pro models are compatible with a stylus and assuming that the new Mini tablet comes with the Pro features, this will enable the users to write in the small screen with the Pencil. Meantime, the iPad Pro Mini, along with the iPad Pro 2 is expected to unveil in either May or June this year, New Atlas reported.
iPad Pro 2 Prepares To Replace Hybrid Laptops In The Market. iPad Pro 2 is being given some finishing touches as Apple takes its new tablet consolidation to a higher level. According to reports, the tech giant is setting up the new device to become top of the line tablet that fits in the hybrid category, replacing laptops like Lenovo Yoga, Surface Book and XPS 13.
Meantime, iPad Pro 2 is rumored to have the technology of NVIDIA Volta, although Apple has not confirmed this yet. Nevertheless, its specs and features seem to improve the previous models. Meantime, there are speculations suggesting that Apple may put the new iPad Pro as a laptop replacement, given the touch screen and flexible form factors, Apple Insider reported. Check out iPad Pro: Mini Review here:
© 2023 Korea Portal, All rights reserved. Do not reproduce without permission.