EXO Members Threateningly Continue To Be 'China's Best Paparazzi' Zhou Wei Target
by
Rose
/ Apr 19, 2017 01:09 PM EDT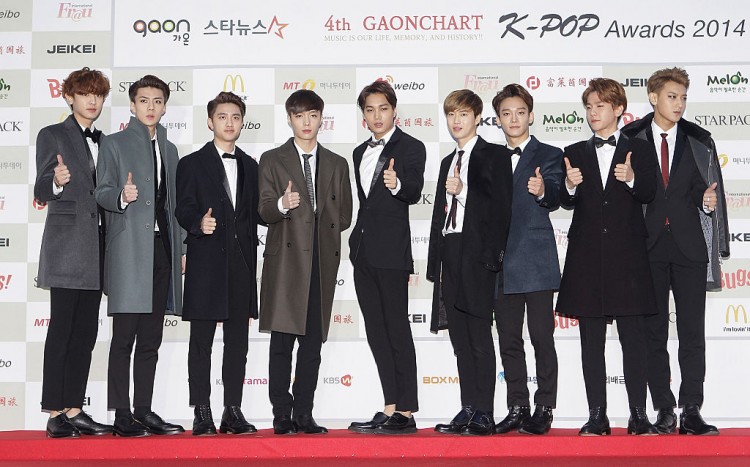 After targeting EXO Luhan, ''China's Best Paparazzi'' Zhou Wei released other negative comments about Kris and the other group's members. This once again happened during an interview on a local TV Show.
The last time Zhou Wei has said that EXO Luhan has already a wife and child. Then now, he is saying that Kris has bad-mouthed another celebrity. The story has further discussed by Allkpop in a report.
For several times, Zhou Wei has proven himself 'China's Best Paparazzi." He had a reputation for having incredible scoops about most Chinese celebrities. Now, the reporter has set his eyes on South Korean boy group EXO.
"Last year during an interview, Kris talked bad about the celebrities who are in a competitive relation with him," Zhou Wei said about EXO Kris after being asked by a netizen. The Chinese reporter shared that the idol was referring to his co-members. He even revealed that Kris said that L (Luhan) is a "pig head," Z (Lay) is a "sly jerk," and H (Tao) is a terrible singer.
As stated by Koreaboo, the first Zhou Wei rumor about Luhan has been addressed by his manager. He claimed that this is false and baseless EXO reports.
The new offensive comments, however, aren't known whether it has reached already EXO Kris or not. At this moment, no one from the management of the group has spoken regarding it. They haven't released yet any statement what action are they going to take with Zhou Wei.
Meanwhile, ''China's Best Paparazzi'' Zhou Wei hasn't also revealed any pieces of evidence to back up his statements. This is now taken only as fact-less stories made to threaten the EXO members. Even EXO-L are now picking up on this, they are moving to deflect the reporter's negative words.
© 2018 Korea Portal, All rights reserved. Do not reproduce without permission.