South Korea Set to Hold Nationwide Shopping Festival "Korea Sale FESTA" in Fall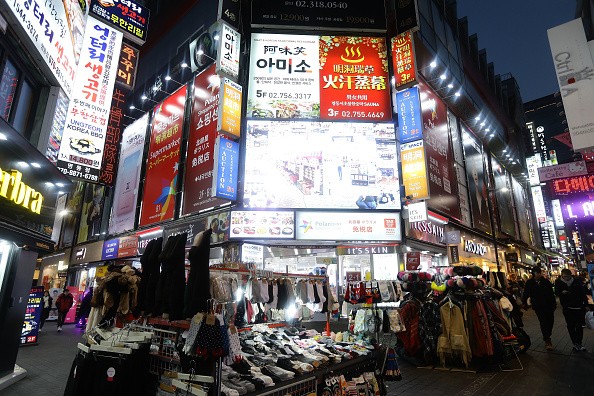 South Korea's shopping festival will be held nationwide this year with the participation of major retailers and markets to appeal to foreign consumers and push domestic consumption forward, the government stated on Wednesday. According to the Ministry of Trade, Industry, and Energy, the shopping festival will be called the "Korea Sale FESTA" and will be held between September 28 and October 31.
South Korea's shopping festival will cover a part of the Korean Thanksgiving holiday that begins on October 4. The event was proposed through a governmental meeting led by Finance Minister Yoo Ii-ho.
As a special bargain sales event, the upcoming South Korea shopping festival will have manufacturers and major retailers offering discounts to its consumers; these include low prices on a wide range of items, such as clothing, cosmetics, and electronic devices. Various entertainment events, as well as cultural programs, will also take place across South Korea; besides shopping, other aspects such as transportation and accommodation for foreign guests will also be assured.
This year's South Korea shopping festival will be the third of its event after the government carried out the first nationwide shopping festival in 2015, referred to as the "Korea Grand Sale." The special event was created in an attempt to address economic difficulties brought on by the Middle East Respiratory Syndrome outbreak.
The previous South Korea shopping festivals also followed similar themes, particularly the availability of bargain sales events for local and foreign consumers alike. A Korea Grand Sale held last January 20 to February 28, 2017 exhibited a diversified festival that served as a preparation for Pyeongchang 2018 Olympic Winter Games.
Guests attending the special sporting event will get to learn about the cultural and tourist resources available in the Gangwon Province, where Olympics host city Pyeongchang is situated. Numerous discounts and benefits were offered at the last South Korea shopping festival not only in shopping but also for entertainment, food and beverages, beauty, lodging, and transportation. Event centers were also set up to offer assistance in foreign language interpretation and event information, among others.
© 2021 Korea Portal, All rights reserved. Do not reproduce without permission.