European Union Faces Dilemma On Turkey's Likely Membership; Investment Plans Threatened By US-China Trade Talks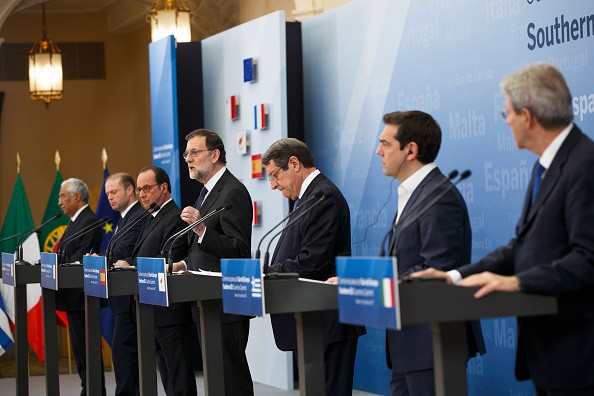 The European Union has dangled a likely membership to Turkey, and was hindered by the fact that most Europeans are hesitant about having a predominantly Muslim state to come inside the group. Nevertheless, the result of Turkey's referendum is expected to put an end to this EU-Turkey pursuit. Meantime, US-China ties is expected to bring significant impact to EU's plans.
The European Union Is Urged To Rethink Its Ties With Turkey. After Turkey President Recep Tayyip Erdogan claimed the victory that will strengthen his almost authoritarian powers, the result of Sunday's referendum may fulfill the previous suspicions of the Europeans towards Turkey. However, it may also be the unavoidable effect of the European Union snub. Either way, it is unclear what type of relationship it will be.
The European Union, meantime, was called on by Austria's conservative foreign minister, Sebastian Kurz, to recognize that it was useless to pursue closer ties with Turkey. On the other hand, Belgium's former prime minister and influential leader of liberals in the European Parliament, Guy Verhofstadt, believes that the only logical result of the referendum was for the European Union to immediately stop the accession talks and rethink its ties with Turkey, New York Times reported.
European Union Plans Are Threatened By US-China Trade Talks. The 7th European Union-China Strategic Dialogue is set to happen in Beijing from April 18 to 20, as the two biggest economies of the world look to finding solutions to issues. Among these include the development of Sino-EU relationship, how not to let Washington make and investment agreement with Beijing before Brussels and to reconcile free trade and globalization with protectionism.
However, US Pres. Donald Trump's political maneuvers have made the situation more interesting, as Beijing signals its willingness to keep closer ties with the European Union. According to reports, Trump and Chinese President Xi Jinping have just agreed to a new 100-day plan for trade talks that will reduce the US' trade deficit with China.
For Brussels, this means that Beijing could redirect its investment flows from the European Union to the US. Incidentally, the EU leadership is currently facing an issue of outpacing Washington in the race for Chinese investments while also preventing Beijing to get an upper hand in the European market, Sputnik News reported. Learn more about Turkey's EU membership request here:
© 2018 Korea Portal, All rights reserved. Do not reproduce without permission.