Women in Korea: Female Executives Remain Few in Korea's Major Financial Firms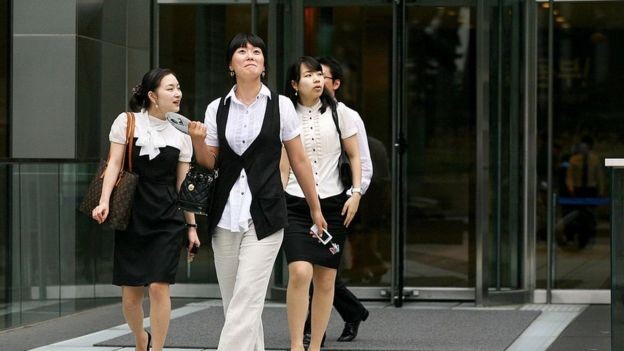 In almost 120,000 employees working at 20 major financial organizations in South Korea, almost half of this number were found to be females. However, only 21 of these individuals were found to be assigned to executive positions in 2016, as noted by data cited in previous reports.
According to The Korea Herald, only two of these 21 women were board members; these including an auditor working at Woori Bank and a non-executive director working for Kookmin Bank. For both males and females, there was a total of 845 employees in executive positions.
In addition, Financial Supervisory Service indicated that none of the 21 females were found to be in a vice president position or above. Among 20 major companies in Korea, 11 of these did not place women in executive positions. The said organizations included commercial banks, credit card companies, life insurance companies, accident insurance firms and securities firms.
The highest number of female senior executives was found in Hyundai Card, which employed seven high-ranking women, such as a chief risk officer and a managing director, among the 62 executive positions. Korea's Samsung Card and Samsung Life Insurance came in next, having three women at director-level positions or above.
Lee Eun-hyung, a professor of business administration at the Kookmin University, spoke to The Korea Herald about the circumstances of fewer women in executive positions. "Despite higher women employment in financial firms than other industries, few of them can see the pipeline or a career path to the top hierarchy," she said. "But the low proportion of women executives is never proof that women lack competence."
According to Lee, the Korean government may choose to increase the quota of high-ranking positions for women over time. Such action is expected to bring on significant changes in a work culture that places more emphasis on the male gender.
"One of the ways to address the glass ceiling is the government's swift move toward gender awareness, to the degree that the policy change outpaces the change in the male-dominant workplace environment," she further explained about Korea's take on workplace issues. "That may help men get more used to working with women at the top hierarchy."
© 2018 Korea Portal, All rights reserved. Do not reproduce without permission.