'Running Man' Cast Kim Jong Kook Behind Yang Se Chan's Casting In SBS Variety Show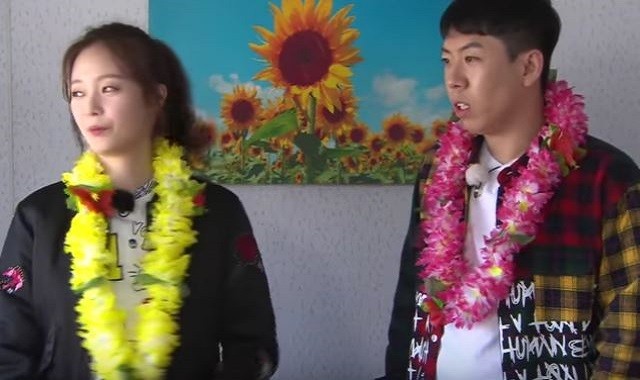 "Running Man" recently welcomed two new cast members to the show namely funny man Yang Se Chan and actress Jun So Min. During the two celebrities' first appearance as official members, it was revealed that Kim Jong Kook was responsible for casting the comedian in the SBS variety program.
The production team behind "Running Man" prepared an elaborate event to welcome the SBS show's two new cast members Yang Se Chan and Jun So Min. In a mission-style introduction, long-time mainstays Kim Jong Kook, Yoo Jae Suk, Ji Suk Jin, Haha, Lee Kwang Soo and Song Ji Hyo had to endure a suspenseful ice shower challenge to meet the new members.
Aired on April 16, Sunday, the said "Running Man" episode also unveiled the circumstances surrounding Yang Se Chan's casting in the SBS variety program. Kim Jong Kook admitted that he recommended the comedian to the show's production team since he really liked the said celebrity. The singer even joked that he exerted the same effort that he normally used during his workout sessions, Xports News reported.
However, Kim Jong Kook's determination to cast Yang Se Chan in "Running Man" almost worked against him. The Turbo alum mentioned that the show's production team initially thought that the comedian bribed Kim Jong Kook because of his strong support for the now new cast member.
Meanwhile, viewers and critics are hoping to see a stronger collaboration between the veteran "Running Man" stars and the two new members. Given the show's declining TV ratings, Yang Se Chan and Jun So Min's addition to the SBS program is also expected to raise viewership shares.
Recently, "Running Man" posted its lowest TV rating since the program premiered in 2010. The episode that was released on April 9 registered viewership shares of 2.8 percent and 3.4 percent for its first half and second half portions, respectively, according to Nielsen Korea, as cited by Soompi.
"Running Man" airs every Sunday on SBS. Watch a clip from the recent episode below:
© 2023 Korea Portal, All rights reserved. Do not reproduce without permission.