Taeyeon from Girls' Generation Shows Beauty And Grace Without Showing Some Skin On Her Latest Photos, Music Videos
by
Switchy
/ Apr 17, 2017 11:27 AM EDT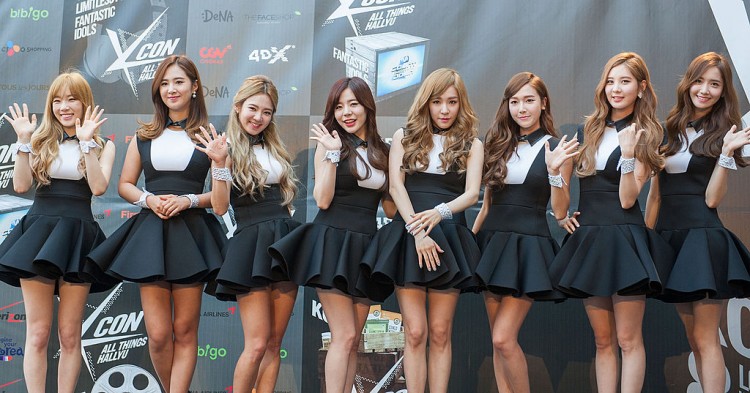 Most K-pop icons nowadays reveal skin on their latest singles or songs. However, for Taeyeon from Girls' Generation, she proved that a person does not need to show some skin in order to become attractive because the clothes they are wearing is already complementing their beauty. Her recent pictures reveal the best look for her, especially in her music video entitled "I Got Love." Wearing a black dress revealed her elegant features while singing her heart out in the song.
In addition, her fashion matches perfectly in terms of live performances or music video alike. The best natural look is shown on her music video entitled "I" with a simple makeup that accents her hair. Every outfit fits Taeyeon and this may be her magic that captured the hearts of her fans around the world. The art of modestly dressing is lost on the current trends and generations. However, for Taeyeon, she is the pinnacle of every female, who choose to dress modestly while still maintaining that sexy look. In short, she is one of a kind among females out there. With her girl group, each member radiates different personas and styles that relate to fans, which is a great way to connect with them.
Simplicity is beauty while modest is the new sexy
"Wearing just a loose t-shirt and basic black pencil skirt with sneakers while casually running her fingers through her hair is enough to send people's hearts fluttering," Koreaboo mentions on their post. One post on twitter is the proof Taeyeon is covered up but still radiates her beauty:
taeyeon is so sexy........ and shes all covered up <3333 pic.twitter.com/N4Bu6ckPUS

— foreversoshi (@foreversoshi) April 7, 2017
Lastly, she is one strong message to other K-pop idols out there, influencing fans that dressing modestly is right, and not just showing skin to the point where a person looks like a nude or porn star. Aside from that, Taeyeon from Girls' Generation is person to be proud of in the K-pop industry.
© 2020 Korea Portal, All rights reserved. Do not reproduce without permission.