Samsung Collaborated With SM Entertainment To Launch EXO Smart Cover For Galaxy Friend Series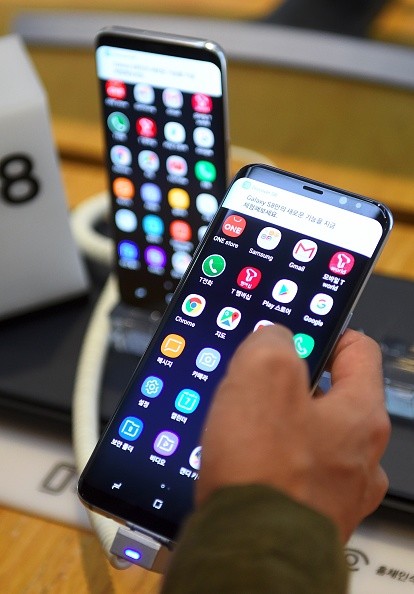 Samsung Galaxy S8 is a high-end device with lots of innovative features and chic accessories. The phone looks sophisticated and sleek and enhances the personality of the users due to its fashionable accessories. Recently, Samsung Electronics has collaborated with SM Entertainment to launch eminent K-pop group EXO smart cover for its latest smartphone Galaxy S8.
Reports are coming from Korea Herald that stated that the company has organized a press event where it unveiled EXO Smart Cover. It is the first product of the Samsung Galaxy Friend series. And when it comes to friends, no other K-pop group is as friendly as EXO.
The Samsung Galaxy Friends Series is consisting mobile accessories that are compatible with Samsung Galaxy S8 and Galaxy S8 Plus. Although the devices were launched with various sleek and chic accessories, the company has launched an EXO themed smart cover for the device. Yes, the smart cover designed for the smartphone is having an extraordinary feature than the rest of the available covers.
EXO smart cover is designed for Samsung Galaxy S8 and S8+. After covering the devices, both the devices automatically detect the cover and show users multimedia contents that are related to EXO. The multimedia content includes EXO themed wallpapers, graphics, icons for applications and many other features.
The users can change their icons to the face of EXO members and can update their wallpaper with their favorite EXO members. Samsung Galaxy S8 EXO smart cover has featured more than 170 photos of EXO members. These photos are exclusively provided by SM Entertainment.
According to Phone Arena, the case if NRF enabled which means that upon snapping it onto the Galaxy S8' back, the users are greeted with a welcome message specially crafted by EXO members. Then the phone is completely transformed into an EXO device. The whole thing gives NFC a bit more credibility as a useful technology outside of mobile payments The EXO smart cover is available only in Korea for 44,000 won.
© 2020 Korea Portal, All rights reserved. Do not reproduce without permission.