Park Shin Hye, Park Bo Young, Gong Yoo, Park Bo Gum Nab Best Actor, Best Actress Nominations For Baeksang Art Awards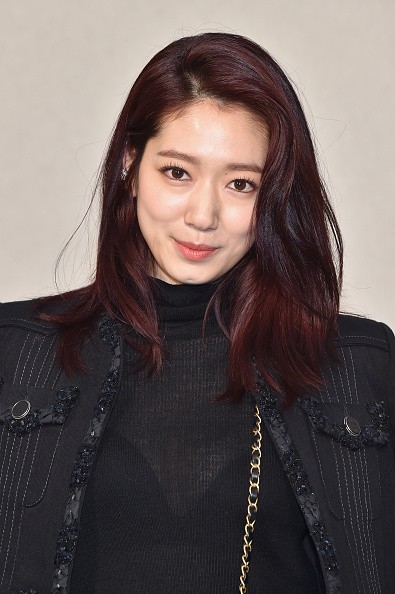 Several of South Korea's most talented celebrities and entertainment industry professionals are expected to gather together to celebrate the winners at the upcoming 53rd Baeksang Art Awards. Recently, the list of nominees for the television category was announced which includes "Doctors" actress Park Shin Hye, Park Bo Young, "Goblin" actor Gong Yoo, Park Bo Gum and more.
Event organizers recently unveiled the list of actors, actresses and TV productions that might bring home a trophy in this year's Baeksang Art Awards. For the Best Actor in a Television Series, the "Goblin" cast Gong Yoo was identified as one of the nominees, as well as "Moonlight Drawn by Clouds" star Park Bo Gum, "Chief Kim's" Namgoong Min, "Romantic Doctor Teacher Kim's" Han Suk Kyu and Jo Jung Suk from the drama "Jealousy Incarnate," Soompi reported.
The 53rd Baeksang Art Awards also recognized Kim Go Eun's acting in "Goblin" and named her as one of the Best Actress nominees. Apart from the said celebrity, "Doctors" star Park Shin Hye also received the same nomination including "Strong Woman Do Bong Soon's" Park Bo Young, Seo Hyun Jin from "Another Oh Hae Young" and "On the Way to the Airport" actress Kim Ha Neul.
Moreover, the "Strong Woman Do Bong Soon" star Ji Soo was identified as one of the nominees for Best New Actor, as well as "Drinking Solo's" Gong Myung, Park Bo Gum's co-star Jinyoung and Park Shin Hye's fellow "Doctors" cast member Kim Min Suk. Kpop idol Nana also received a nomination for Best New Actress for her role in "The Good Wife," along with "Scarlet Heart Ryeo's" Kang Han Na, "Dear Fairy Lady Kong Shim's" Minah, "Laurel Tree Tailors" star Lee Se Young and "Master: God of Noodles" cast Gong Seung Yeon.
For Best Drama, the nominees for the said Baeksang Art Award includes the fantasy suspense series "W - Two Worlds," "Goblin," the historical series "Moonlight Drawn by Clouds" and tvN's "Dear My Friends." In the Best TV Entertainment Program category, JTBC's "Ask Us Anything," as well as "I Live Alone," "My Ugly Duckling" and "Show Me the Money" were nominated for the said honor.
In other news, Gong Yoo is set to join a special panel, as well as hold an autograph session for a cosmetics brand. The "Goblin" actor will be participating in an animal testing discussion along with 50 of the said brand's consumers, Korea Herald reported. The event is part of an ongoing campaign in South Korea to remove the use of animals in testing beauty products.
Gong Yoo's upcoming panel and autograph session will be held in Seoul on April 12. Meanwhile, the 53rd Baeksang Art Awards will be aired in South Korea on May 3.
© 2023 Korea Portal, All rights reserved. Do not reproduce without permission.