Park Shin Hye Looks Sultry In New Mamonde Lipstick Ad, 'Doctors' Star Displays Dance Moves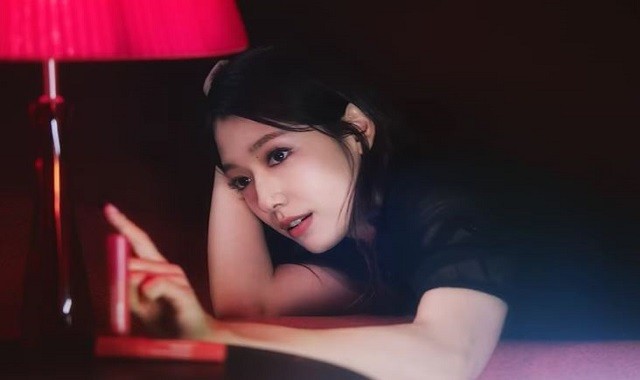 Park Shin Hye is known to be a good dancer and has even displayed her dancing prowess in various shows and fan meetings. In the recently released Mamonde lipstick ad, the "Doctors" actress showcased her sexy and cute dance moves.
Several female celebrities in the South Korean entertainment industry have been known to possess many talents such as singing, acting, and dancing. Among these female stars is Park Shin Hye whose dancing ability even rivals the skills of professional dancers, as well as Kpop idols.
In Mamonde's latest commercial clip, as obtained by Korea Herald, the "Doctors" actress tapped her inner dancer to showcase the three lip tints from the said brand's new lipstick line. With the Kpop band, We Are The Night's song "Tiramisu Cake" playing in the background, Park Shin Hye swayed and moved to the music while holding a tube of lipstick.
Lip synching along with the track, Park Shin Hye used Mamonde's lipstick as her mini-microphone while she danced inside a classy-looking living room. She even leaned against a tall bookcase and flipped her head slightly back in a sexy move.
Park Shin Hye continued to display her sexy side in another segment of the Mamonde commercial where she was filmed lying chest down across a red loveseat. Wearing a black dress with see-through sleeves and a lacy hem, the "Heirs" star looked alluring as she lip-synched to the same song.
For the final part of the Mamonde lipstick promotional clip, Park Shin Hye showcased her cute side as she danced her way around a room and down the stairs wearing a silver skirt matched with a dark colored patterned top underneath a pink long-sleeved jacket. Meanwhile, the actress modeled three of Mamonde's lipstick colors in the said video namely Blooming Rose, Velvet Red, and Red Glaze.
In other news, the "Doctors" star has taken a quick break from doing TV drama productions and has been busy with various pictorial projects. As Korea Portal previously reported, Park Shin Hye's agency S.A.L.T. Entertainment stated that the actress will focus on completing photo shoot appointments but will soon prepare for the promotional activities of her upcoming legal suspense film "Silence."
Park Shin Hye's new film "Silence" is expected for release in South Korea in the second half of the year. Watch the actress' new Mamonde lipstick commercial below:
© 2023 Korea Portal, All rights reserved. Do not reproduce without permission.