WINNER's 'Really Really' MV: 2NE1's CL Instrumental In Dave Meyers Directorial Role For Kpop Band's Music Clip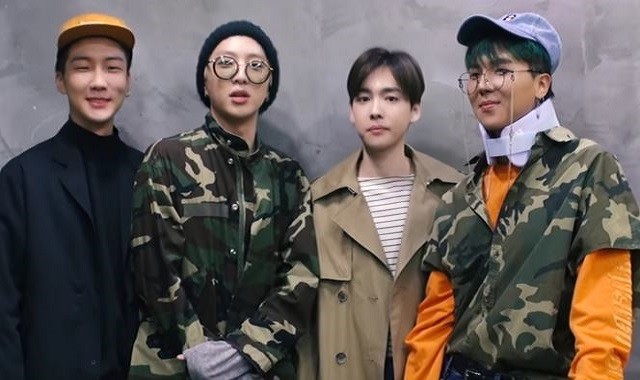 The four-member Kpop boy band WINNER recently made a comeback with the group's new album and title track "Really Really." The said song's music clip was even directed by famous Hollywood music video director David Meyers although 2NE1 alum CL played an important role in the said filmmaker's participation.
WINNER's music video (MV) for "Really Really" featured a slightly different approach as compared to other South Korean music clips. Filmed completely in black and white that gave off an old Hollywood feel mixed with a contemporary and hip vibe, the Kpop band's MV was shot in Los Angeles and depicted some cool moves from the band members.
However, the "Really Really" MV was a project that director Meyers initially declined. A source from YG Entertainment told Korean news outlet Ilgan Sports, as cited by All Kpop, that the said music clip filmmaker refused to participate in the WINNER MV's creation since he was not confident of shooting a clip for a Kpop idol band.
Despite the director's refusal, YG Entertainment's boss Yang Hyun Suk remained adamant in having WINNER work with Meyers that he contacted CL for assistance. Given the 2NE1 alum's close friendship with the said director, the songstress was requested to intercede on behalf of the Kpop boy band. After CL convinced Meyers to listen to the group's "Really Really" track, the director agreed to take on the MV project, according to the source.
WINNER band member Lee Seung Hoon also highlighted CL's efforts to persuade Meyers to direct their "Really Really" MV. In a recent press event, the Kpop idol shared how CL "put in a good word" for them and even described them as a "promising team" to the Hollywood MV director, Yonhap News quoted the singer as saying.
WINNER released its new album titled "Fate Number For" with its title track "Really Really" on April 4, Tuesday. Watch the music video below:
© 2023 Korea Portal, All rights reserved. Do not reproduce without permission.