2PM's Taecyeon Talks Kpop Band's Comeback, Gifts 'Let's Fight Ghost' Co-Star Kim So Hyun With Special Treat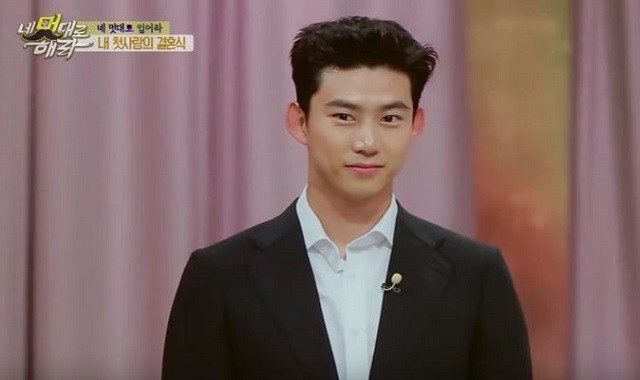 2PM's Taecyeon proved that he is a loyal and supportive friend to his former "Let's Fight Ghost" co-star when he gifted Kim So Hyun with a special food cart treat. Meanwhile, the Kpop idol conveyed his thoughts about 2PM appearing together on stage again.
The Kpop boy band 2PM is just one of the groups in the South Korean music industry whose members will soon start their mandatary two-year military service. Taecyeon is set to enlist in the army this year, while fellow bandmates are expected to join the military soon after the singer's enlistment.
Recently, 2PM's Taecyeon shared his thoughts on how soon fans will see the Kpop band together again. The singer commented during his guest appearance on SBS Power FM's "Cultwo Show," as cited by Korean news outlet Xports News, that it would take around four to five years before 2PM will be able to stage a comeback.
The 2PM singer also highlighted how his fellow band members have embarked on their own separate activities where some even appeared in dramas or variety shows. Taecyeon stated that although they do not keep track of each other's projects, he and his bandmates would typically show their support by sending food carts to filming sets.
It appears that 2PM's Taecyeon also provides the same food cart treat to some of his celebrity friends. The Kpop idol recently sent a snack and coffee cart to the filming set of Kim So Hyun's new drama "Ruler: Master of the Mask," Soompi reported. The two South Korean celebrities were former co-stars in the tvN drama "Let's Fight Ghost" and both remained friends even after the said production ended.
Kim So Hyun also shared a photo of 2PM's Taecyeon's food cart gift on Instagram. Uploaded on April 2, Sunday, the young actress wore a traditional dress as she posed beside the snack and coffee cart.
2PM's Taecyeon and Kim So Hyun's drama "Let's Fight Ghost" aired on tvN from July 2016 to August 2016. Meanwhile, the actress' new historical series "Ruler: Master of the Mask" is scheduled to premiere on May 10 on MBC.
© 2023 Korea Portal, All rights reserved. Do not reproduce without permission.