Nintendo Switch Canada Launch is Full of Excitement, Loyal Zelda Players & Nintendo Tweets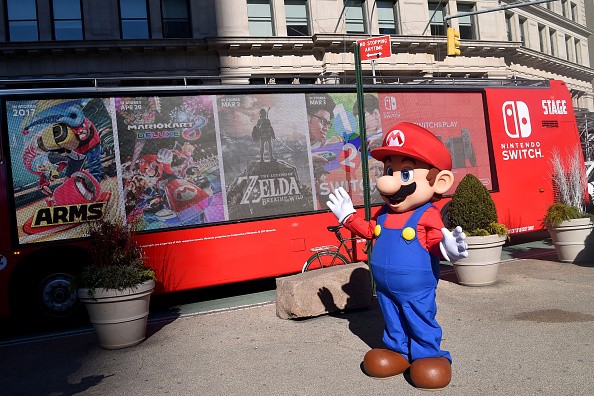 Gaming stores were lined up around the block last night across North America and Canada for getting the Nintendo Switch as early as possible. The first in the line were the "The Legend of Zelda: Breath of the Wild" lovers desperately waiting to hands on the console. It was really amazing to spot Nintendo fans in excited to get their console and lining up in extreme cold.
The fans' enthusiasm has made the Nintendo share a tweet. In order to encourage the excitement of Nintendo Switch fans, the company even shared a mesmerizing tweet with the text "Thanks to our loyal fans for braving the cold and sharing their excitement at the EB Games midnight openings tonight! #NintendoSwitch" Nintendo Canada shared the tweet just 15 minutes prior to the midnight release of the most popular gaming console.
Nintendo Switch has made many headlines when it comes to its innovative technology and different games. The gaming console is successful to gain the attention of huge audience because of its wide range of games. The hardcore systems like Xbox One and PlayStation 4 Pro just could not able to get interested as high as Switch.
Nintendo Switch is a hybrid gaming system which can enable the players to experience games on portable screens. It has a docking system with the help of the players can connect their gaming consoles with the huge TV screens and any other monitor. The players can set the controller apart and connect to the devices for on the go gaming experiences.
Although Nintendo Switch offered amazing playing experience but lacks the standard screen resolution norms. The new norms for the gaming console include the screen resolution up to 1,920 x 1,080. But the Switch only has 1,280 x720 resolutions. The gaming console is available at $400, but as reported by Cantech letter, Amazon.ca has the Switch available for insane prices ranging from $620-$1,823 that is also for Amazon Prime customers.
© 2023 Korea Portal, All rights reserved. Do not reproduce without permission.