Seo In Guk Leaves Military Service After Four Days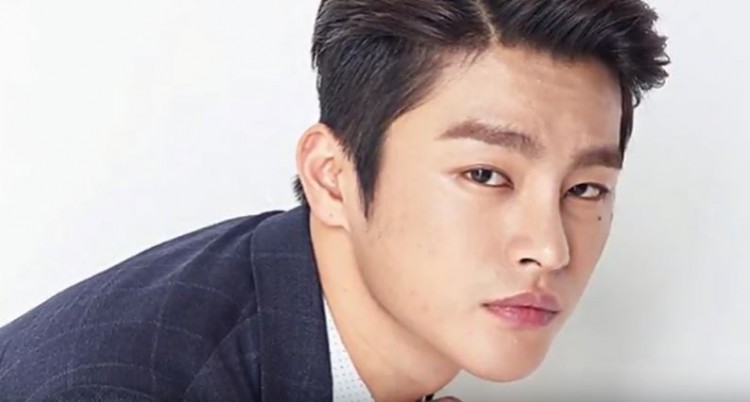 Singer-actor Seo In Guk returned from mandatory military service after only four days. The 29-year-old star was ordered to take his leave due to medical concerns on a fractured ankle. He wasn't supposed to return until December 2018.
According to Soompi, his management label Jellyfish Entertainment stated Friday that the "Reply 1997" star was sent home around 5 p.m. KST that day because of "an osteochondral lesion -injury or small fracture of the cartilage surface- on his left ankle." Seo In Guk was drafted as an active duty soldier after his physical examination last year so the military knew about the injury. The extent of the injury, however, was only discovered when the singer-actor started his training.
The "Shopaholic Louis" actor has been receiving daily treatments during the training until the army decided to discharge him. His label further revealed that Seo In Guk plans to undergo another physical examination at the regional Military Manpower Administration office. He's hoping for a positive result so that he can still fulfill his mandatory duty.
Sep In Guk quietly enlisted into the army Tuesday and headed to the Yeoncheon County's 5th division in Gyeonggi Province for a five-week basic training. He even left gifts for his fans to remember him by while he retreats from the limelight. His VCR clip "Seo In Guk's One Day Before Enlistment" came out Friday just a few hours before his discharge.
According to allkpop, the singer-actor thought of the VCR clip and involved himself 100% from its conception to completion. He also released Monday the music video of the song "Better Together," which he claimed to have self-composed for his fans. The VCR clip "Seo In Guk's One Day Before Enlistment" and "Better Together" music video were first played on his year-end "Mint Chocolate" concert last year.
© 2023 Korea Portal, All rights reserved. Do not reproduce without permission.