Lee Min-ho, Suzy Bae Dating: Couple Reportedly Doing A Movie Before 'City Hunter' Actor's Military Enlistment; 'Faith' Star's Service Starts In April?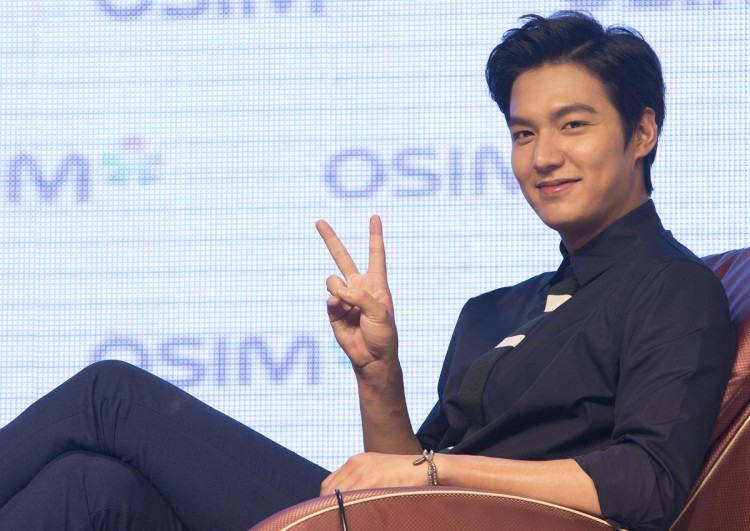 Millions of fans of Lee Min-ho are still longing for the details of his upcoming military enlistment. Now, new reports are claiming that the boyfriend of Suzy Bae has revealed some important details of said program.
Soompi shared that Lee Min-ho has divulged some of the things that his fans should know about his military enlistment at the "DMZ, The Wild" documentary press conference. In the said event, the boyfriend of Suzy Bae has revealed some spoilers of the film, which took them approximately two years to finish.
What made the event more interesting is when Lee Min-ho has decided to share his feelings on his upcoming military enlistment. While the beau of Suzy Bae has claimed that he is kind of sad thinking of it, the "City Hunter" actor has also expressed his desire to make another movie before his official military enlistment.
"I think everyone feels the same way before enlisting. I feel like I will be separated for a while and I feel sad," Lee Min-ho has revealed. "As I am waiting for my enlistment date, I do have ambition regarding work and would like to film another project," the lover of Suzy Bae has added on.
Because of this, fans cannot help but speculate that Lee Min-ho could possibly have a project with Suzy Bae very soon - either a movie or a TV series. Speculations have it that this could be the best time for the couple to work together in one project since the "Boys over Flower" actor will be inactive in showbiz for two years.
Meanwhile, AllKpop has shared that Lee Min-h0 is still waiting for the official start date of his military service despite all the claims saying that it will start in March or April this year. A sources has even divulged to the publication that the boyfriend of Suzy Bae is planning to hold a fan meeting following the announcement of his enlistment.
Both Lee Min-ho and Suzy Bae have yet to comment on their arrangements when the "Legend of the Blue Sea" actor gets his official start date for the military service. Stay tuned to Korea Portal for the latest news and updates about Lee Min-ho and Suzy Bae relationship!
© 2023 Korea Portal, All rights reserved. Do not reproduce without permission.