G-Dragon Models Nike Air Vapormax: Bigbang Leader's Star Power Sells Out New Nike Air Shoes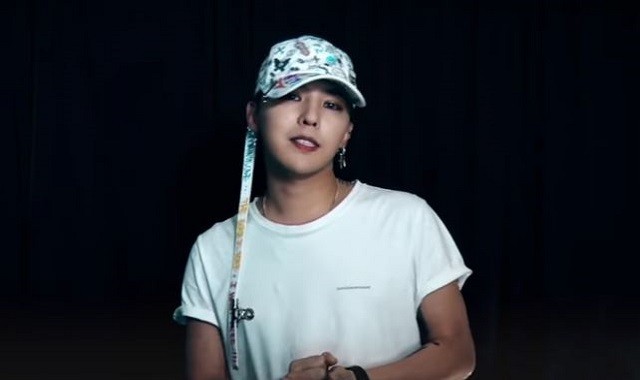 Bigbang's leader G-Dragon has been known to endorse some of the famous clothing brands in the fashion industry. Recently, the Kpop idol's brand endorsement for Nike resulted in the South Korean consumers' overwhelming support for the new Nike Air Vapormax.
Nike's decision to tap G-Dragon to model the company's latest Air shoe line appears to have paid off. Shortly after the Nike Air Vapormax was released in South Korea, the rubber shoes became sold-out items on online stores in less than a minute, according to Koreaboo.
Apart from the quality of the Nike shoes, the positive response of South Korean buyers for the new Nike Air Vapormax can be attributed to G-Dragon's popularity. Several commercial ads and posters that featured the Bigbang band member wearing the said shoes were deployed through various marketing avenues such as print ads, as well as online.
Meanwhile, the promotional images previously released by the sporting brand showed G-Dragon wearing a layered look that consisted of a mesh-type hooded top and a two-toned jacket over black pants. Given the dark tones of the Kpop artist's clothes, the Nike Air Vapormax stood out with its white-colored design.
Moreover, with the sporting brand's global campaign dubbed "Kiss My Airs," several of the Bigbang leader's Nike billboards littered the sides of some of South Korea's skyscrapers. The said campaign's clip unveiled by Nike even featured the Kpop idol posing in various locations such as a studio and on the rooftop of a tall building.
In other news, the Hollywood band DNCE recently conveyed their interest to collaborate with G-Dragon. The four-member group made the revelation during their guest appearance on the show "One Night of TV Entertainment," All Kpop reported
Band members Jin Joo Lee, Jack Lawless, Cole Whittle and former Disney star Joe Jonas identified the Bigbang rapper as the Kpop musician that they would want to work with in the future. Apart from the potential G-Dragon partnership, DNCE also talked about Kpop music and even revealed how they came up with their band name.
© 2021 Korea Portal, All rights reserved. Do not reproduce without permission.