Goo Hye Sun Still Hospitalized After A Week With No Date Yet Of Discharge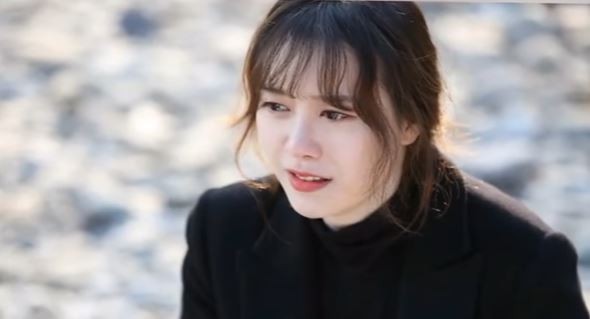 Actress Goo Hye Sun remains at the hospital almost a week after she was rushed for treatment. Her management label revealed she's still being treated for anaphylaxis shock. The actress complained about the difficulty in breathing and dizziness while filming her new drama "You're Too Much."
According to allkpop, Goo Hye Sun's management label YG Entertainment stated that she's still in the hospital and that there's no date for her discharge yet. The actress will continue receiving treatment even after her release and the label assured fans they will keep a close watch on her condition. The 32-year-old "Boys Over Flowers" star was rushed to the hospital early last week.
The actress was diagnosed to have suffered from anaphylaxis shock or a severe case of allergic dyspepsia. YG Entertainment finally announced that Goo Hye Sun would have to leave MBC's "You're Too Much" as the workload might be too much for the actress' fragile health. "In this situation, the drama production team, doctors, and YG Entertainment have come to a difficult decision of having Goo Hye Sun leave the drama, as her health is the most important thing," stated YG Entertainment, according to Koreaboo.
The MBC drama launched its pilot episode March 4 and tells the story of a popular and established singer who abandoned a son when she was younger in order to pursue her career. It also stars singer-actors Uhm Jung Hwa, Kang Tae Oh, and actor Jung Kyeo Woon. Actress Jang Hee Jin took over Goo Hye Sun's role beginning episode 7.
Goo Hye Sun also appeared with her real-life leading man and husband Ahn Jae Hyun in the tvN's "Newlyweds Diary." The recently concluded reality-variety show aired its final episode March 10. The multi-talented actress and the 29-year-old actor met in the 2015 drama "Blood." They onscreen couple who became real life partners got married a year after their drama ended.
© 2023 Korea Portal, All rights reserved. Do not reproduce without permission.