Kim Soo Hyun Shows Loyalty & Support To Lee Hyun Woo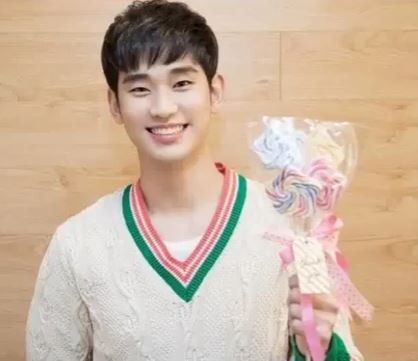 Hallyu star Kim Soo Hyun proved he's a loyal and supportive friend to fellow actor Lee Hyun Woo. The latter stars in a new drama "The Liar and His Lover" so Kim Soo Hyun threw over his support for his celebrity friend. The two actors became friends when they worked together in the 2013 film "Secretly Greatly."
The 29-year-old "Moon Embracing the Sun" star took to Instagram on Monday to show his support for Lee Hyun Woo. Kim Soo Hyun shared a screenshot of the drama "The Liar and His Lover" and his two fingers making a V sign as a foreground. "Hyun Woo, I'll buy it and you carry it for me," he wrote, making a pun of the drama's Korean title "Geu-geo-neo-sa" which in Korean also sounds like "You buy it."
Lee Hyun Woo responded by sending his love for Kim Soo Hyun. The "Moorim School" actor co-stars with Red Velvet's Joy in the latest tvN drama. The 24-year-old actor plays the part of the genius music composer Han Gyul who falls in love with Joy's character, the high school student So Rim. The film is based on the Japanese manga "Kanojo wa Uso o Aishisugiteru."
The male actors remained friends even after the release of their action comedy-drama film "Secretly Greatly." Lee Hyun Woo claimed during an event in Beijing, China in 2014 that they still kept in touch. "We don't meet often, but when we do, we prefer to talk about our lives, rather than just talk about acting," KDramaStars quoted him as saying. He only had praises for Kim Soo Hyun whom he described as "good looking" and athletic." He added, "He's the type of person who takes care of other people well, and he's also passionate."
Lee Hyun Woo also went bowling with Kim Soo Hyun, who's known to be passionate about the sport. The "My Love From Another Star" actor even applied for the Korean Professional Bowlers Association in October last year along with F.T. Island's Hongki. They failed to make it to the cut and landed 200 points short.
© 2023 Korea Portal, All rights reserved. Do not reproduce without permission.