Girl's Day's Hyeri Recounts Difficult Park Bo Gum Kiss Scenes, 'Reply 1988' Reveals Reason For Numerous Re-Takes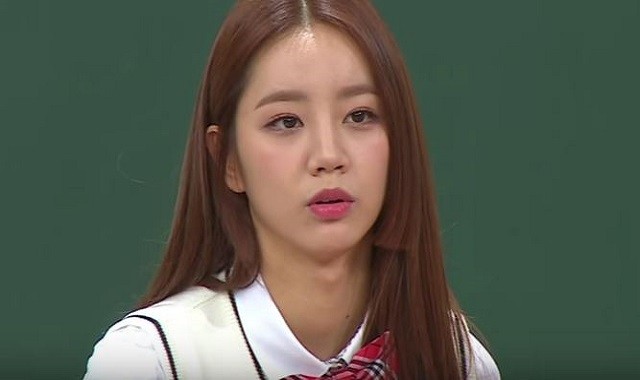 "Reply 1988" was one of the memorable dramas from tvN given its storyline and talented cast members that included Park Bo Gum, Girl's Day's Hyeri and more. Recently, the Kpop female idol revealed some interesting information about the said production, specifically details about her kiss scenes in the said drama.
Girl's Day's Hyeri was candid during her guest appearance in the JTBC show "Ask Us Anything." The Kpop idol confessed that she was given the nickname "Bignose" because of the size of her nose. Despite the said JTBC show's cast members refuting her claim and even stating that her nose looked cute, the singer commented that the said facial feature was the reason why she and Park Bo Gum had many retakes when they filmed their "Reply 1988" kissing scenes, Soompi reported.
The Kpop idol explained that her nose would always get in the way whenever she and Park Bo Gum shot their kissing scenes. Given the many retakes, the "Moonlight Drawn by Clouds" actor even felt flustered on how to handle the said situation, according to Girl's Day's Hyeri.
Meanwhile, Park Bo Gum and Girl's Day's Hyeri portrayed friends who eventually became a couple in "Reply 1988." The actor played the quiet young man Choi Taek, while the Kpop singer portrayed Soo Yeon, a young girl known to have the lowest grades in school. Released in November 2015, the tvN drama debuted with impressive TV ratings for a cable channel drama and ended its 20-episode run with a viewership share of 19 percent.
In other news, Park Bo Gum is set to appear in another "Infinite Challenge" episode. Girl's Day's Hyeri's former co-star previously joined the cast members of the MBC variety show during their March 23 filming activities in Pyeongchang. The actor's agency, Blossom Entertainment, told OSEN that the "Reply 1988" star will again participate in another filming session for the said variety show.
The actor is scheduled to join the March 30 filming activities for the MBC program. Viewers can expect to see the "Infinite Challenge" episode that features Park Bo Gum's second guest appearance in early April.
© 2018 Korea Portal, All rights reserved. Do not reproduce without permission.