2PM's Chansung To Make His Play Debut In 'My Love, My Bride'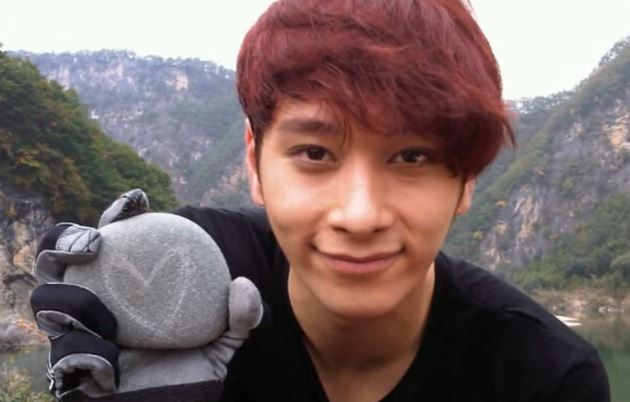 2PM's Chansung will make his play debut for the leading role in "My Love, My Bride." The play will be performed in Seoul this summer and will be a remake of a hit 1990 romantic comedy of the same name. Fans can finally see just how much the 27-year-old singer-actor has honed his acting skills.
According to allkpop, Chansung will play the role of the lead character Young Min in the same story that was first brought to the big screen in 1990 by director Lee Myung Se. The film inspired a remake in a 2014 movie starring Jo Jung Suk and Shin Min Ah. Fans interested in catching the singer-actor in the classic romantic comedy can watch him perform from June 2 to July 30.
Chansung will also make his acting comeback to the small screen for the upcoming drama "Passionate Housewife, Detective Myung." According to Soompi, the youngest 2PM member will play the role of genius detective Han Hee Joon. The titular role of housewife Myung Yoo Jin will be portrayed by singer-actress Jang Nara. They will be joined by co-stars Hong Soo Ah, Jo Hyun Jae and Lee Min Ho and began filming in the middle of January.
The rapper made special appearances for last year's drama "Romantic Doctor, Teacher Kim." He played the lead role of the 2016 web series "Romantic Boss" and a supporting role in the JTBC drama "Ms. Temper and Namg Jung Gi." He also appeared in the dramas "Votre Noir" and "7th Grade Civil Servant" in 2013, "Kaito Royale" and "Dream High" in 2011, "Jungle Fish" in 2008 and "Unstoppable High Kick" in 2006. Chansung's film history include the Japanese film "Wasureyuki" and the Chinese film "I wanna hold your hand" in 2015, "A Dynamite Family" and "Red Carpet" in 2014.
© 2023 Korea Portal, All rights reserved. Do not reproduce without permission.