Lee Min-ho, Suzy Bae Wedding Happening After March 31? Miss A Singer Pregnant With 'Legend of the Blue Sea' Actor's Baby? [RUMORS]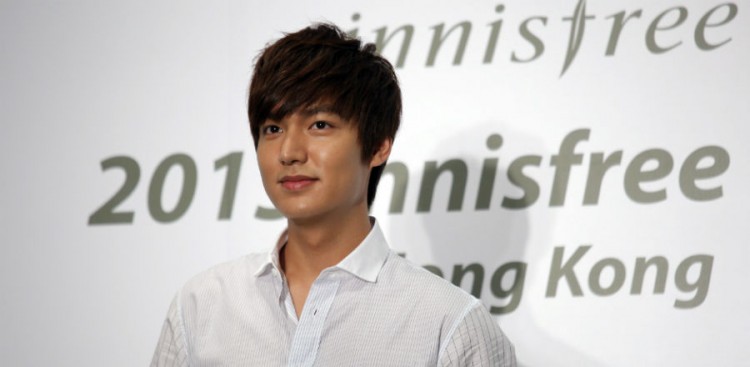 Lee Min-ho and Suzy Bae wedding reports have been rampant both offline and online due to the popularity of their tandem. Now, new reports are claiming the "Legend of the Blue Sea" actor has impregnated the "Dream High" actress, which confirmed that a wedding is happening really soon.
GamenGuide has reported that Lee Min-ho and Suzy Bae are now expecting their first baby together and this is among the reasons why the undying wedding rumors continue to make rounds until now. According to reports, the "City Hunter" actor and the "Big" actress are now ready to settle down before the former's military enlistment.
The fake news spreader has even cited an interview of Lee Min-ho wherein he expressed that he is very contented on his relationship with Suzy Bae. The leading man of Ju Jin Hyun in the "Legend of the Blue Sea" has even revealed his wedding plans.
"If I get married in the future, I want to have a relationship like friends with my other half. It'd be best if we can communicate often," Lee Min-ho has stated in an interview. Because of this, fans cannot help but speculate that the "Boys Over Flowers" actor could possibly be marrying Suzy Bae very soon.
While these pregnancy and wedding rumors could possibly be true, neither Lee Min-ho nor Suzy Bae has confirmed any of these claims until now. So, fans of the "The Heirs" actor and the Miss A singer should take everything with a grain of salt until it has been proven true and correct.
Meanwhile, YIBADA has reported that Lee Min-ho and Suzy Bae could possibly have their wedding after the Miss A singer's contract with JYP Entertainment expires on March 31, 2017. According to the news outlet, Miss A is likely to disband following the success of TWICE and the formation of a new girl group this year.
© 2023 Korea Portal, All rights reserved. Do not reproduce without permission.