EXO's Lay Reveals Minor Injuries Filming 'Kung Fu Yoga,' Kpop Idol Talks Jackie Chan Collaboration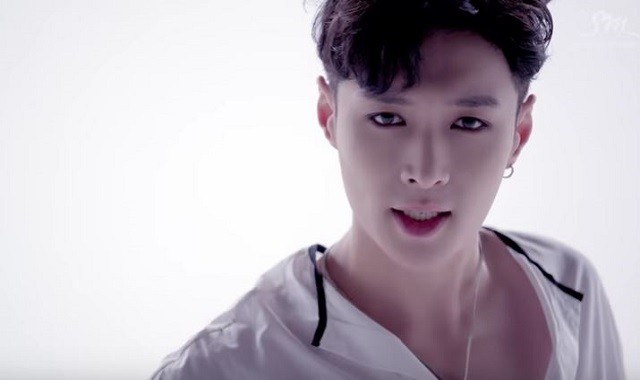 The action adventure film "Kung Fu Yoga" gave avid fans a chance to see EXO's Lay in a different kind of movie. Recently, the Kpop idol shared some of his thoughts about the film and working with the iconic star Jackie Chan.
EXO's Lay showed another side of himself in the Chinese film "Kung Fu Yoga" as he provided some of the comedic relief in the said film. In a recent interview, the Chinese-born singer revealed that he was apprehensive to act alongside Jackie Chan, OSEN reported.
The Kpop idol admitted that he was very careful not to make a mistake during his filming activities with Jackie Chan. EXO's Lay shared that given some of the action scenes required from his character, he sustained minor injuries while shooting "Kung Fu Yoga."
Despite the difficulty of completing the stunt work that sometimes led to many blooper scenes, Jackie Chan helped to make the filming set's environment a warm place to work in, according to the Kpop idol. EXO's Lay added that his famous co-star even offered his expertise and mentored the cast on some of the action scenes.
"Kung Fu Yoga" tells the story of the anthropology teacher Jack (Jackie Chan) who was tasked to find a long-lost Indian treasure. However, the expedition went awry when Jack's colleague also embarked on a quest to steal the said Indian artifact. It will be up to the said teacher and his team, which includes EXO's Lay's photographer character, to stop the villains from getting the treasure.
In other news, EXO wowed Malaysian fans when the Kpop group held their "EXO Planet #3 - The EXO'rdium" concert in Kuala Lumpur on March 18, Saturday. Members of the South Korean boy band even showcased some of their talents such as Chanyeol's acoustic performance and more, Korea Herald reported. However, Lay was unable to join the said concert given his busy schedule.
EXO is set to travel to Singapore on April 2 for the final leg of their Asian tour, before heading to the U.S. and Mexico for a series of performances. Meanwhile, EXO's Lay and Jackie Chan's movie was first released in China in January and is set to hit South Korean movie theaters on March 29, Wednesday.
© 2020 Korea Portal, All rights reserved. Do not reproduce without permission.