'One Step' Director Wants Sandara To Pursue Acting; Sandara Confirmed For Role In Cheese In The Trap Movie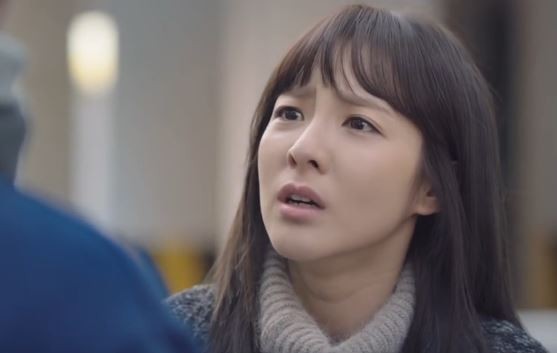 "One Step" Director Jeon Jae Hong is all praises for the lead star of his musical drama movie, former 2NE1 member Sandara Park. The acclaimed director, who is used to working with the best in the industry even praised Sandara for being the "best rookie actress" he has ever seen.
In a report by Soompi, the director cited Sandara's preparedness on set, always having her lined perfectly memorized and barely making any mistakes. He said that the actress is so good that throughout the filming, she only made one blooper.
"We only used one camera to film this movie and that's not easy for an actor, but she did well," Jeon Jae Hong said. "In my opinion, I think she (Sandara) should keep acting over singing [if she had to choose one]."
It seems that Sandara may have been inspired by her director's words because she has recently been cast in the "Cheese in the Trap" movie adaptation starring Park Hae Jin. The news was confirmed by Mountain Movement Story, the outfit producing the film, reported All Kpop.
"Dara will be playing the role of Jang Bo Ra and rookie actor Kim Hyun Jin will be acting as Kwon Eun Taek," Mountain Movement Story reps announced. They added that both actors have already been cast in the final line up.
Sandara will reportedly be playing the role of Jang Bora, the bubbly and straightforward best friend of lead character Hong Seol. Kim Hyun Jin will play the part of Kwon Eun Taek and will serve as Sandara's love interest in the film.
Aside from Park Hae Jin, Oh Yeon Seo has been cast as Hong Seol while Park Ki Woong and Yoo In Young will play the role of disturbed twins Baek In Ho and Baek In Ha.
Meanwhile, Sandara's first Korean movie "One Step" will premiere in Korea on April 6. The musical drama film revolves around an amnesiac who sees sounds in color. She will enlist the help of a composer who has been suffering from a slump to complete a song that haunts her in her dreams.
© 2019 Korea Portal, All rights reserved. Do not reproduce without permission.