Teen Top's Second Official Album 'High Five' All Set To Release Next Month! Is L. Joe Officially Out?
by
Jai S.
/ Mar 23, 2017 10:08 AM EDT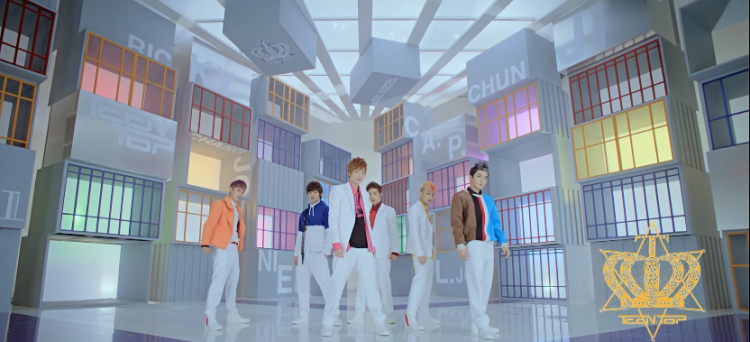 After L. Joe's non-involvement with the K-pop band, Teen Top is finally set to release its second official album "High Five" on April 10, 2017. The comeback was officially released through a promotional teaser today (March 23, 2017).
Even though L. Joe has left the band, there is still no official confirmation on whether he has left for good or not. In recent news, he was asked to help with the promotion of Teen Top's second official album "High Five," but the L. Joe was not able to commit to joining the group for the promotions. Top Media, the label behind the group, was already delaying too much for the remaining K-pop boys so it decided to officially announce their comeback with the second album.
As per sources, the official teaser was unveiled which focuses on the schedule for upcoming photo and music video teasers by Teen Top. As cited in the teaser image, there will be a track list teaser scheduled for April 4, 2017, First music video thumbnail teaser for April 5, 2017, and a music video teaser titled, "Angel," scheduled for April 9, 2017. After these on April 10, 2017, Teen Top's official live show comeback is going to come into the limelight.
As noted by the group, Teen Top's second official album "High Five," is going to be a new beginning for the group. The five remaining members - Niel, Ricky, Changjo, Chunji, and C.A.P. are going to make their fans excited once again with the release of the album. The new official second album teaser, which was unveiled through a live broadcast, shows off what all they have planned in the upcoming days for the fans.
With a member short, will Teen Top's second album "High Five" deliver an intoxicating performance just like before? We will soon find out!
© 2023 Korea Portal, All rights reserved. Do not reproduce without permission.