'Running Man' Star Kim Jong Kook, Cha Tae Hyun Display Bromance; '2 Days 1 Night' Star Reveals Singer's Secret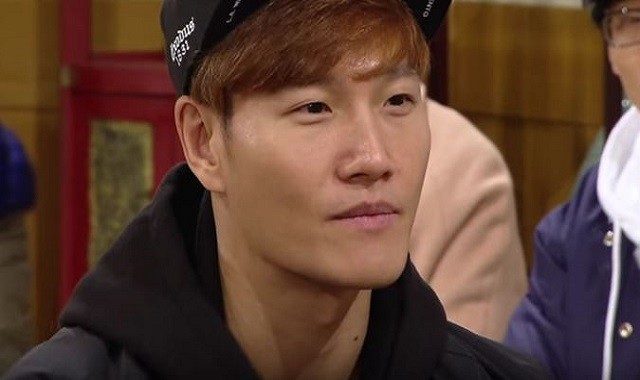 Celebrity friends Kim Jong Kook and Cha Tae Hyun found a creative way to circumvent a South Korean entertainment rule when the "2 Days 1 Night" star appeared in "Running Man." Meanwhile, the "My Sassy Girl" actor shared some interesting information about the Turbo alum.
In the recent episode of "Running Man," Kim Jong Kook tapped his long-time friend Cha Tae Hyun to help him accomplish a mission. Aired on March 12, Sunday, the said episode featured the cast members' race to acquire furniture pieces and other home items to furnish their new safe house. Tasked to get a thin mattress, the singer was forced to ask the "2 Days 1 Night" cast member to help him since he knew the actor would have the said item.
However, given the same broadcast schedules of "Running Man" star Kim Jong Kook and Cha Tae Hyun's respective Sunday variety programs, having each of them appear in the other's show is considered unprofessional in the South Korean entertainment industry. Calling each other on the phone during the show is allowed but an actual appearance is frowned upon.
Despite the said rule, Cha Tae Hyun still showed his support and wore a mask to hide his face when Kim Jong Kook arrived at his house. It paved the way for the "2 Days 1 Night" cast member to appear in "Running Man without having to reveal his face. The two celebrities even displayed their strong bond when the "My Sassy Girl" star willingly gave several of his furniture items to the Turbo singer.
Cha Tae Hyun's willingness to risk a potential backlash given his masked cameo in "Running Man" is a sign of the two celebrities' close friendship. In an earlier interview, he even revealed Kim Jong Kook's true personality and commented how the musician is brimming with cute charm but can be very emotional at times, Koreaboo reported.
Meanwhile, "Running Man" fans can expect to see GFRIEND's Umji, Jun So Min and "Jealousy Incarnate" actress Park Jin Joo guest star in the upcoming episode, Soompi reported. Apart from the said female celebrities, Choi Tae Ho and Lee Se Young will also appear in the show.
"Running Man" airs every Sunday on SBS. Watch a teaser clip below:
© 2023 Korea Portal, All rights reserved. Do not reproduce without permission.