Gong Yoo Ready To Defeat Lee Min-ho, Song Joong-Ki, Park Bo-Gum Again Via 'Train To Busan 2', Filming After 'Seoul Station' Release?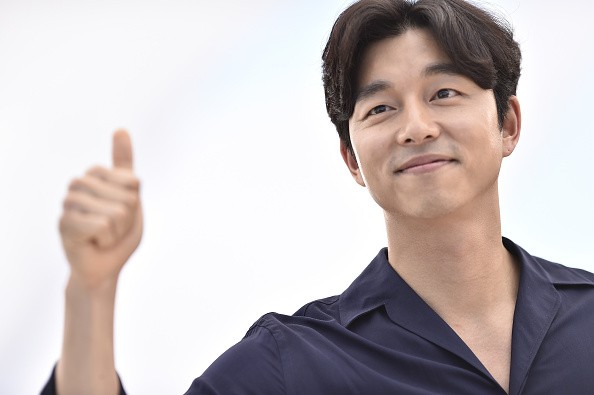 Gong Yoo is undoubtedly among the most popular actors in South Korea today, which is the main reason why he is being surrounded with several rumors. Now, new reports are claiming that the "Goblin" actor could possibly be filming for the supposed "Train To Busan 2" soon now that the prequel titled "Seoul Station" has already been out.
Movie Pilot has confirmed that "Seoul Station" is a prequel to the highly-successful "Train To Busan" movie, which broke box-office records worldwide. According to the news outlet, the story of the prequel is slightly different from the film top billed by Gong Yoo.
"While Train functions purely as an #horror action thriller, the slower-paced Seoul Station is more of a social commentary, as Yeon uses the premise of a zombie pandemic to highlight contemporary social issues in his native country, such as glaring misogyny, homelessness and heavy-handed tactics by the local armed forces," Movie Pilot has stated comparing "Train To Busan" and the "Seoul Station." Just like other zombie movies, the "Seoul Station" is filled with bloody and gory scenes just like what viewers have witnessed in "The Walking Dead" and "28 Days Later."
Because of this, fans cannot help but speculate that "Train To Busan 2" could possibly be happening really soon. As a matter of fact, GamenGuide has previously reported that the sequel to the most popular zombie flick is confirmed to hit theaters very soon.
According to the rumor website, Gong Yoo will not be coming back in "Train To Busan 2" anymore and Lee Min-ho could possibly replace him. There have been speculations, too, saying that Song Joong Ki might join the "Legend of the Blue Sea" actor and they will be working together to save Busan from these flesh-eating creatures.
While these speculations could be true, Gong Yoo has not yet released any official statement about the supposed "Train To Busan 2." However, for sure, should these concept be pushed through the "Goblin" star could again set recordsand might defeat other popular Korean actors like Lee Min-ho, Song Joong Ki and Park Bo Gum again. Stay tuned to Korea Portal for the latest news and updates about Gong Yoo!
© 2023 Korea Portal, All rights reserved. Do not reproduce without permission.