'Pokemon GO' Updates: Niantic Designer Hints Weather-Related Spawns, Talks Pokemon Trading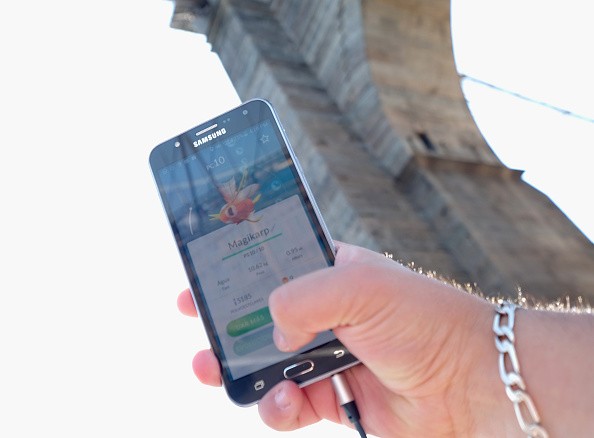 Members of the "Pokemon GO" gaming community have been expressive in sharing some of the enhancements that they want to see in the mobile gaming app. Recently, Niantic's tech artist and designer David Hollin shared some of his thoughts about the highly-awaited Pokemon trading feature and unveiled some of his ideas for the game.
Niantic's David Hollin was candid during a recent panel where he talked about Pokemon trading and the development process that goes behind creating the said feature. He commented that the "Pokemon GO" team is hard at work identifying the various intricacies linked to the said gameplay element.
Despite the Niantic developers taking their "sweet time" with the said project, Hollin explained that the steady approach in tackling the upcoming "Pokemon GO" feature is a critical step in the development process, Game Rant quoted the designer as saying. He teased that adding a Pokemon swapping feature could turn into a nightmarish situation for the gaming company, should they fail to come up with a good framework for Pokemon trading. Some "Pokemon GO" users might even find a way to further exploit the game's system, according to Hollin.
Moreover, the Niantic designer commented that they are looking at implementing similar Pokemon swapping rules that were previously introduced in the gaming franchise's Game Boy titles. Players might need to be within close distance with each other to exchange characters in "Pokemon GO."
When asked about other features that Hollin would like to see added to "Pokemon GO," the Niantic designer stated that introducing weather-related Pokemon spawns would be a cool enhancement. At this time, it is still unclear if the said features will be incorporated into the mobile gaming app. The gaming company has yet to reveal details of its upcoming updates for the game.
In other news, "Pokemon GO" gamers can expect to see more Legendary Pokemon creatures appear in the game. Niantic's John Hawke told Wired Germany, as cited by Polygon, that they plan to deploy the Legendary birds Articuno, Zapdos, and Moltres, as well as Mew and Mewtwo to the mobile gaming app. However, he did not indicate the team's planned timeline for the said characters' deployment.
"Pokemon GO" was released in July 2016. The game is available for iOS and Android devices.
© 2018 Korea Portal, All rights reserved. Do not reproduce without permission.