'Quantico' Season 2, Episode 14 Live Stream, News, Updates, Where To Watch Online 'LNWILT' [SPOILERS]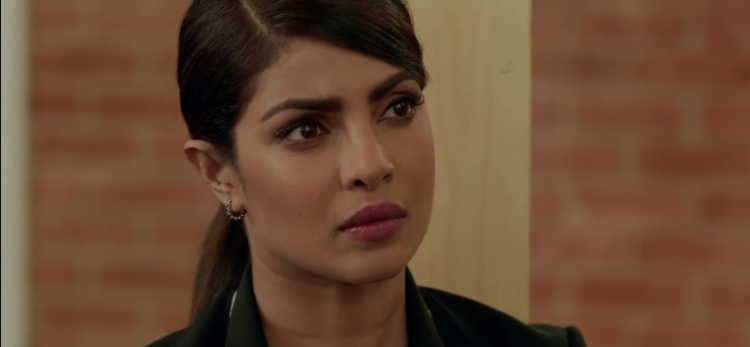 "Quantico" returns with brand new episodes from Monday, Mar. 20 as the show is back after a brief hiatus. Fans can watch "Quantico" Season 2, Episode 14 online via live stream, here. In the episode entitled "LNWILT," a new task force is formed comprising members of the FBI and CIA including Alex (Priyanka Chopra).
Warning: This article contains spoilers from "Quantico" Season 2 episodes. Read if you wish to know more.
According to the official synopsis, in "Quantico" Season 2, Episode 14, during the G20 hostage situation, President Claire Haas starts a clandestine and illegal joint task force. Alex and her buddies from the CIA and FBI come together to become a part of the task force and unravel this conspiracy.
Meanwhile, Entertainment Weekly has shared an exclusive clip from "Quantico" Season 2, Episode 14. In the video, CIA director Matthew Keyes and President Claire Haas address the newly formed task force about the incoming threats they will have to battle.
Haas tells the team that terrorism is never "spontaneous." She reminds that she is putting her presidency at stake for the task force. The illegal task force will have to report to her son and that makes Shelby uncomfortable in "Quantico" Season 2, Episode 14 video. But, they will have to work together as the global conspiracy becomes bigger and unmanageable for them.
"Quantico" Season 2, Episode 14 guest stars Aaron Diaz portraying Leon Velez, Hunter Parrish, Jenna Leigh Green playing the character of Emily Meyers, Henry Czerny playing the role of Matthew Keyes, Karolina Wydra playing the character of Sasha Barinov and Maria Cross is portraying President Claire Haas.
Gideon Yago and Joshua Safran has written "Quantico" Season 2, Episode 14 while Norman Buckley is the director of the episode. New episode airs on ABC.
Stay tuned for "Quantico" Season 2, Episode 15 promo and spoilers. Share your view in the comments section below.
© 2018 Korea Portal, All rights reserved. Do not reproduce without permission.