Kim Tae Hee Says She Wishes Pregnancy Rumors Were True; Wants A Baby With Rain Right Away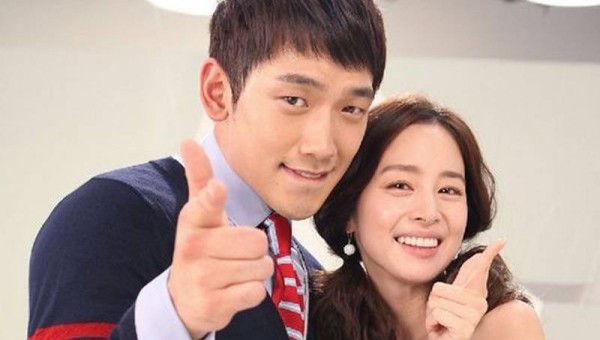 Amid rumors swirling that newlywed Kim Tae Hee is already pregnant with Rain's baby, it turns out that the "Yong Pal" actress can't wait for it to become true. The happy couple has only been married for over a month but it seems that they can't wait to become parents.
According to a report by All Kpop, Kim Tae Hee admitted that she can't wait to get pregnant. This came after a chance interview at a café by "Brave Reporters 3" when she was asked if the rumors that she took a pregnancy test was true.
"We wish it were true," Kim Tae Hee said sheepishly. "However, that's definitely not the case."
Kim Tae Hee admitted however that she has been enjoying her time with her in-laws doing normal things that a wife would do like cooking them dishes like pork lettuce wrap. She said she has a good relationship with the family and that she definitely feels no pressure from them about anything.
Kim Tae Hee seemed like she was in a sharing mood because she also let the reporter in on a secret that happened during her intimate wedding with Rain. She said that she and her husband actually planned ahead that they would be throwing her best friend Honey Lee the wedding bouquet.
She said it was Rain who thought of the idea, which eventually became a happy surprise for the wedding guests. The intimate wedding, according to Kim Tae Hee's brother Lee Wan, was one of the best-kept secrets of the family before it happened, Koreaboo reported.
Lee Wan shared that Rain and Kim Tae Hee's wedding only cost a total of $1000 and attended by guests who received the invitation three days ahead of the nuptials. The wedding reception also turned out as a mini concert after the couple performed a duet of "Happy Me", PSY, who was one of the guests broke into his "Entertainer" hit while Park Jin Young played the piano for the newlyweds.
© 2018 Korea Portal, All rights reserved. Do not reproduce without permission.