Lee Kwang Soo Increases 'Running Man' Star Power With Park Bo Gum, Song Joong Ki, Jo In Sung's Participation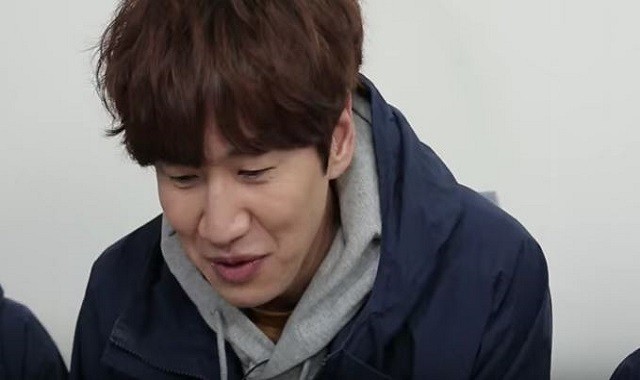 The recent episode of "Running Man" became a star-studded event given the special participation of some of South Korea's famous celebrities. To accomplish a mission, Lee Kwang Soo reached out to his celebrity friends Song Joong Ki, Jo In Sung and even convinced Park Bo Gum to participate in the challenge.
Avid viewers of the long-running SBS variety show "Running Man" were given a treat when Lee Kwang Soo contacted several of his celebrity friends to complete a mission. In the said episode, cast members were tasked to get specific items for their new safe house from their circle of friends or loved ones.
Lee Kwang Soo decided to contact his father, who owns a furniture store, to borrow a sofa. However, the actor's father identified several conditions before he can get the said item namely acquire the autographs of Song Joong Ki and Jo In Sung that he can give to his staff, Koreans news outlet Donga reported.
The said "Running Man" cast member contacted both actors so he could meet with them and get their signatures. Jo In Sung even joked with Lee Kwang Soo that refrained from giving out autographs and would only do handshakes to greet fans. Meanwhile, Song Joong Ki disclosed that has a prior appointment and might not be able to meet with his former variety show co-star.
However, Lee Kwang Soo indicated that he will head out to the actor's agency Blossom Entertainment instead to get Song Joong Ki's signature. It was during the "Running Man" star's visit at the said company that he met Park Bo Gum. The "Moonlight Drawn by Clouds" actor was also invited to give an autograph to add to the "Entourage" star's collection of signatures which enabled him to get the required sofa.
In other news, Lee Kwang Soo was recently identified as the brand model for Dunkin Donuts in South Korea. The "Running Man" cast member has even completed filming activities for an upcoming commercial, according to All Kpop.
Preview stills from the said commercial showed Lee Kwang Soo emulating Jo In Sung's character in the movie "The King." The new Dunkin Donuts ad will soon be released in South Korea.
© 2023 Korea Portal, All rights reserved. Do not reproduce without permission.