Nintendo Switch News & Updates: Nintendo To Double Switch Production This Year
by
amrin
/ Mar 20, 2017 08:23 AM EDT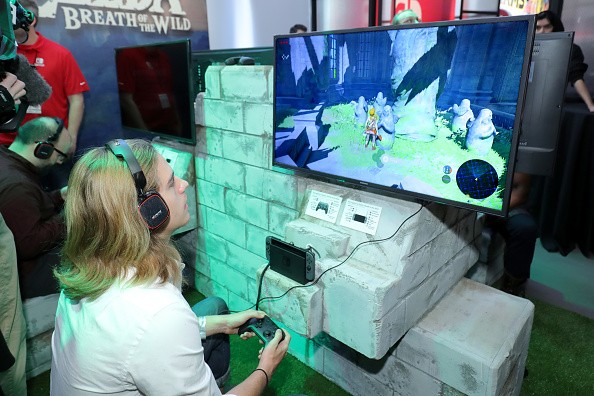 Nintendo has decided to double its production of Nintendo Switch in the year ending March 2018. Nintendo Switch was launched recently, and the innovative gaming console has increasing demand. Right now the Nintendo fans are eagerly waiting to buy it from online retailers and some crazy fans even opt to buy it from overseas.
In order cope up with such a strong demand, the company decided to increase its Nintendo Switch production to at least double at the ending of this financial year. This even suggests that the Switch will go on sale globally on March 3 and is on a similar track in its first year just like Nintendo's previous popular gaming console, Nintendo Wii. It is speculated that the new gaming console might break all the selling records created by previous console Wii U.
The reports suggest that Nintendo is ramping up its production from an initial 8 million to 16 million units. This means that Switch will almost certainly outsell the Wii U which only sold about 13.5 million in four years. If so, it would deliver a badly needed hit for a company whose previous console, the Wii U, fell far by Nintendo Switch, as stated by Wall Street Journal.
Besides, the previous successful original Wii sold 17 million units in the first year after its holiday launch. The things are looking better for the company because of the ongoing Nintendo Switch demand. The reason behind the increasing demand of Nintendo Switch is its user-friendly interface and innovative games.
Games like "The Legend of Zelda: Breath of the Wild," "Super Mario," Splatoon 2" and "Mario Kart 8 Deluxe" are becoming an instant hit amongst the Nintendo users. Besides, the latest concept of multiplayer has made the gaming consoles even more demandable amongst the players. All these combinations made Nintendo Switch highly demandable into the market.
© 2023 Korea Portal, All rights reserved. Do not reproduce without permission.