iKons Chanwoo Rushed To The Hospital After Sustaining An Injury While Filming New Music Video!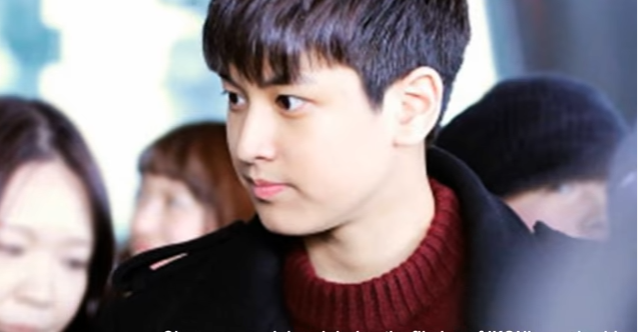 In the showbiz industry, there are many hazardous things that could happen to those who are working in it, some are not too serious and the other accidents, well they are another story. In an unprecedented accident, one of the most beloved singers, iKon's maknae Chanwoo overstretched his ankle leading him into a very painful state and was immediately rushed to the hospital. Chanwoo together with his band mates were filming for their upcoming music video when it happened.
According to the reports, while filming and doing the dance routine Chanwoo had a mishap and his ankle was injured, most especially stretching his tendons. iKon's maknae was immediately rushed to the hospital by the staff despite saying that he could still finish the filming and the dance routine. But his talent agency had a different view and decided that he will not continue the filming.
Fans of Chanwoo are very concerned about the events and what may have happened to the band member but the reports of the hospital showed that it was nothing serious. Chanwoo and his band mates will have a tour in Japan, and the Japanese fans were most especially concerned about the faith of the tour. YG, iKons talent agency released a statement regarding the tour and Japanese fans can breathe a sigh of relief because the tour will continue.
iKon did not release any new singles for a year but stayed active by promoting their old songs and the news of a new album have fans wild. Chanwoo's injury will not delay the new album's release, which is said to be slated this year. The success of the band in Japan shows through the awards they have gotten from Janpan Golden Disc Award. Watch here the clip of Junwoo being rushed to the hospital after sustaining an ankle injury!
© 2018 Korea Portal, All rights reserved. Do not reproduce without permission.