'Fated To Love You' Actor Jang Hyuk Reveals The Bad Habits He Kicked Out For His New Born Daughter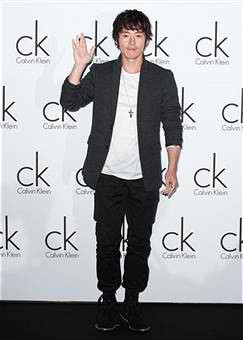 Jang Hyuk, one of the biggest stars in Korea recently was blessed with another child together with his wife last April 16, 2017. His daughter, whom he sees as one of the biggest blessings in his life other than his wife and two sons has already made him change his ways according to the actor in a TV show appearance. Jang Hyuk revealed that he kicked out some bad vices he had for the sake of his daughter.
Jang Hyuk has been in the Korean movie business for over 17 years now, and in a recent TV show that he was on he commented on the bad habits he had before that he had to stop for his newborn daughter. He said that he was a big smoker and an avid drinker of the instant coffee mix but due to his daughter he wanted to change. Jang Hyuk said he wasn't getting any younger.
"By the time my daughter becomes an adult, I am going to be 70 years old. I have to be healthy up until then for her, so I thought about what I could do. The bad habits I had were smoking and instant coffee mix. I made the decision to quit both," Jang Hyuk said in his guest appearance in MBC's "Section TV Entertainment Relay. The actor was also there to promote his new movie, which has a working title of "Ordinary People".
Jang Hyuk was extremely lucky to be able to witness the birth of his daughter since he was supposed to be in China for a new project. He met his wife, a Pilates instructor back in 2002 and both dated for six years before deciding to marry. Jang Hyuk has also two other kids with his wife, both boys and was born in 2008 and 2009.
© 2018 Korea Portal, All rights reserved. Do not reproduce without permission.