Wonder Girls Alum Yeeun Reveals Reason Behind Kpop Group's Disbandment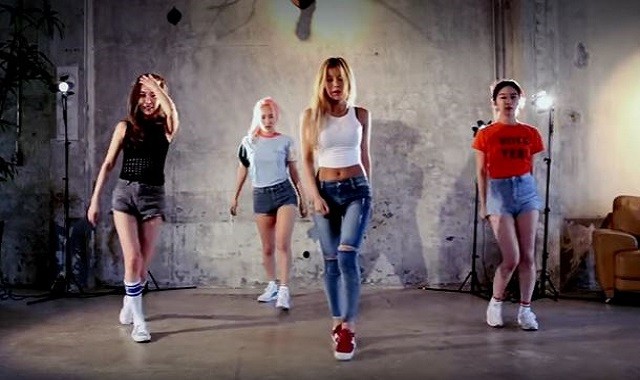 Fans of the iconic group Wonder Girls were saddened when the South Korean girl band parted ways in late January. Recently, former band member Yeeun shared her thoughts about the Kpop group's disbandment.
Wonder Girls was one of JYP Entertainment's famous bands whose track "Nobody" became a popular song in South Korea and other parts of the world. After a musical career that spanned nearly one decade, the girl group disbanded when contract negotiations between the said entertainment company and other members of the Kpop band fell through.
Yeeun, one of the singers who decided to leave JYP Entertainment, recently commented on why she and fellow Wonder Girls band members parted ways. In an interview with South Korea's @Star1, as cited by Soompi, the Kpop artist shared that they decided to disband to give each other the chance to explore their own career paths. She stated, "We chose to [separate] because we really cared for one another and were looking out for each other."
Despite the Kpop group's disbandment, the said Wonders Girls alum remained optimistic that their decision to separate will yield positive results for each of the members. She even conveyed her excitement over her and her former bandmates' future endeavors.
At this time, Yeeun has yet to sign up with a new management company after leaving the Kpop group. The Wonder Girls alum, as well as Sunmi, did not renew their respective contracts with JYP Entertainment. Meanwhile, two of Yeeun's former bandmates namely Yubin and Hyerim stayed on with the said entertainment agency.
In other news, former Wonder Girls band member Sunmi recently inked a contract with MAKE US Entertainment. In an announcement released by the said company, as obtained by All Kpop, the agency unveiled its commitment to support the Kpop singer in her future projects. MAKE US Entertainment added, "We will provide an environment for her to establish her place as a musician."
Wonder Girls announced their disbandment on Jan. 26, Thursday. To mark the Kpop group's 10th anniversary, the band released its farewell track titled "Draw Me" on Feb. 10, Friday.
© 2018 Korea Portal, All rights reserved. Do not reproduce without permission.