'Guardians Of The Galaxy Vol. 2' Update: Michael Rosenbaum As A New Face In Marvel Cinematic Universe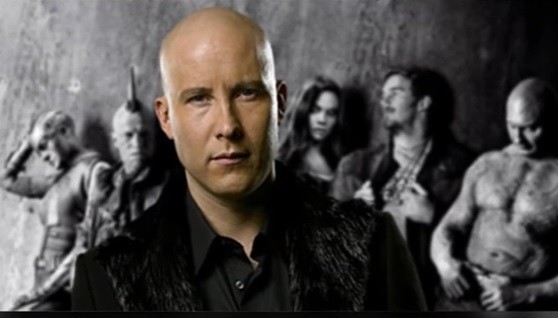 The Marvel's upcoming movie "Guardians of the Galaxy Vol. 2" introduce another new face in the cast. The "Smallville" Actor Michael Rosenbaum is confirmed to appear in one of the big Marvel Cinematic Universe movies.
According to the director of the "Guardians of the Galaxy Vol. 2," James Gunn, during his appearance on "The Adam Carolla Show", the actor Michael Rosenbaum will have an important role in the movie. As reported by CBR, Director Gunn really wanted to work with the actor so he finds a way to give Rosenbaum a key role in the Marvel movie sequel.
Before Chris Pratt gets the Star-Lord role in the first "Guardians of the Galaxy" film, Michael Rosenbaum was one of the lists of options to play the role. A few years later, he will finally cast the movie sequel, however, his role is still unknown and undisclosed by the filmmakers.
Actually, Michael Rosenbaum is not the only new cast in the "Guardians of the Galaxy Vol. 2" movie who will have a secret character or role. According to Comic Book report, Sylvester Stallone has also recently announced to appear in the sequel with another undisclosed character and according again to the director, James Gunn, the two will be working in tandem with a pretty decent role.
There are several very important characters in the Marvel Cinematic Universe that will officially debut in the "Guardians of the Galaxy Vol. 2." And for now, there's a lot of well-known actors and actresses officially casts in the movie, such as Bradley Cooper, Kurt Russell, and Pom Klementieff.
The MCU is very wide and we can expect more surprises coming in the Marvel's "Guardians of the Galaxy Vol. 2." The film will be released on the big screen this coming May 5, 2017, as the first MCU movie of this year.
© 2018 Korea Portal, All rights reserved. Do not reproduce without permission.